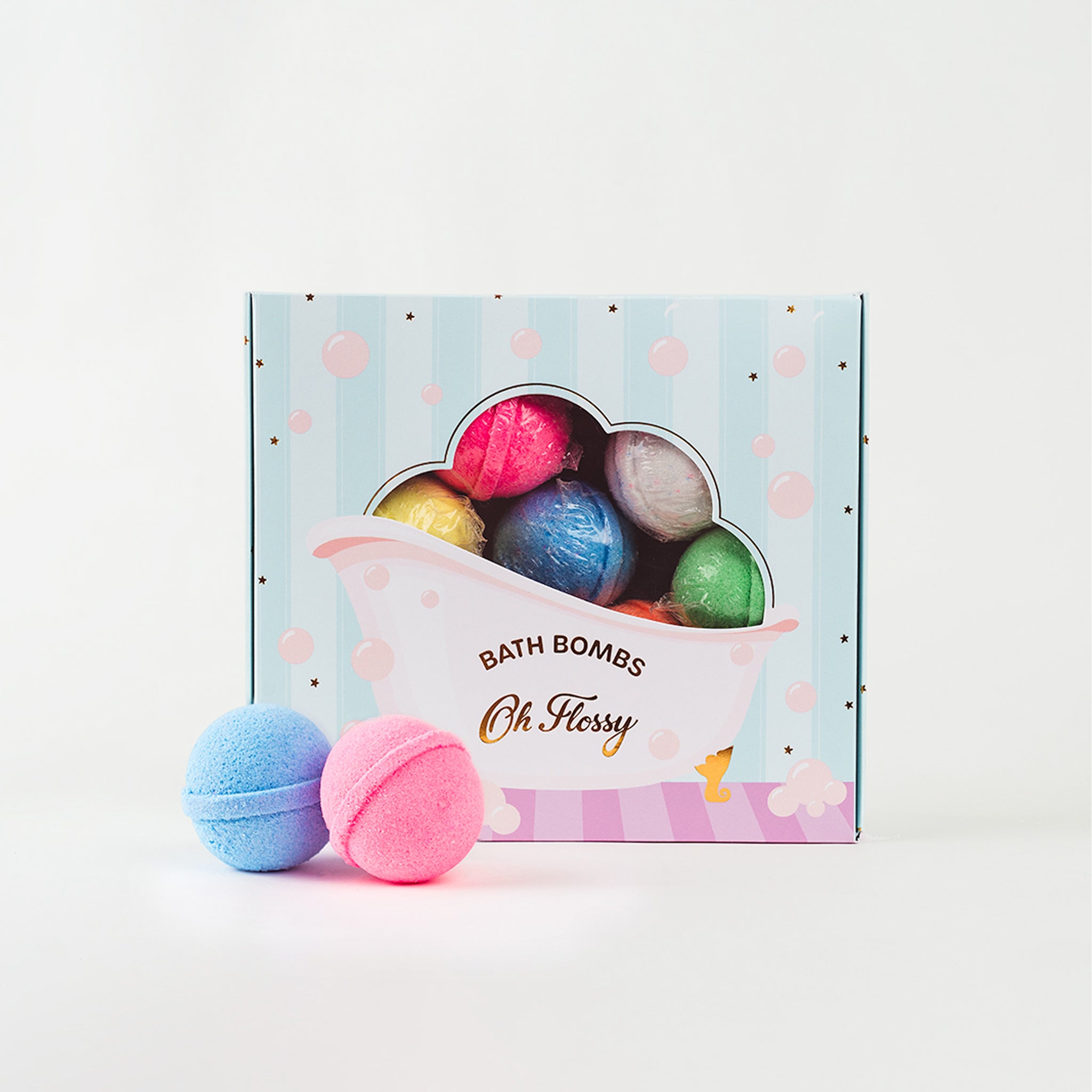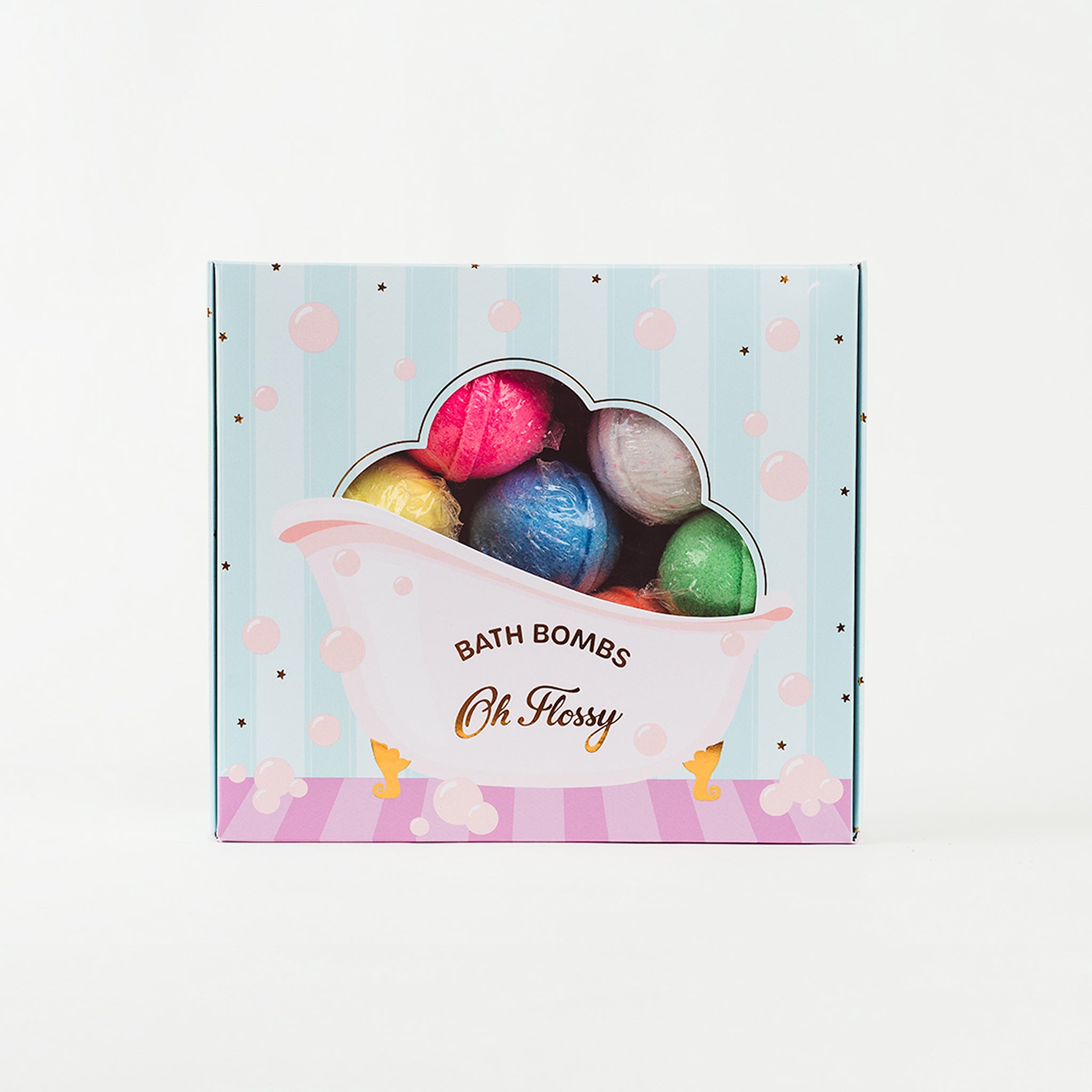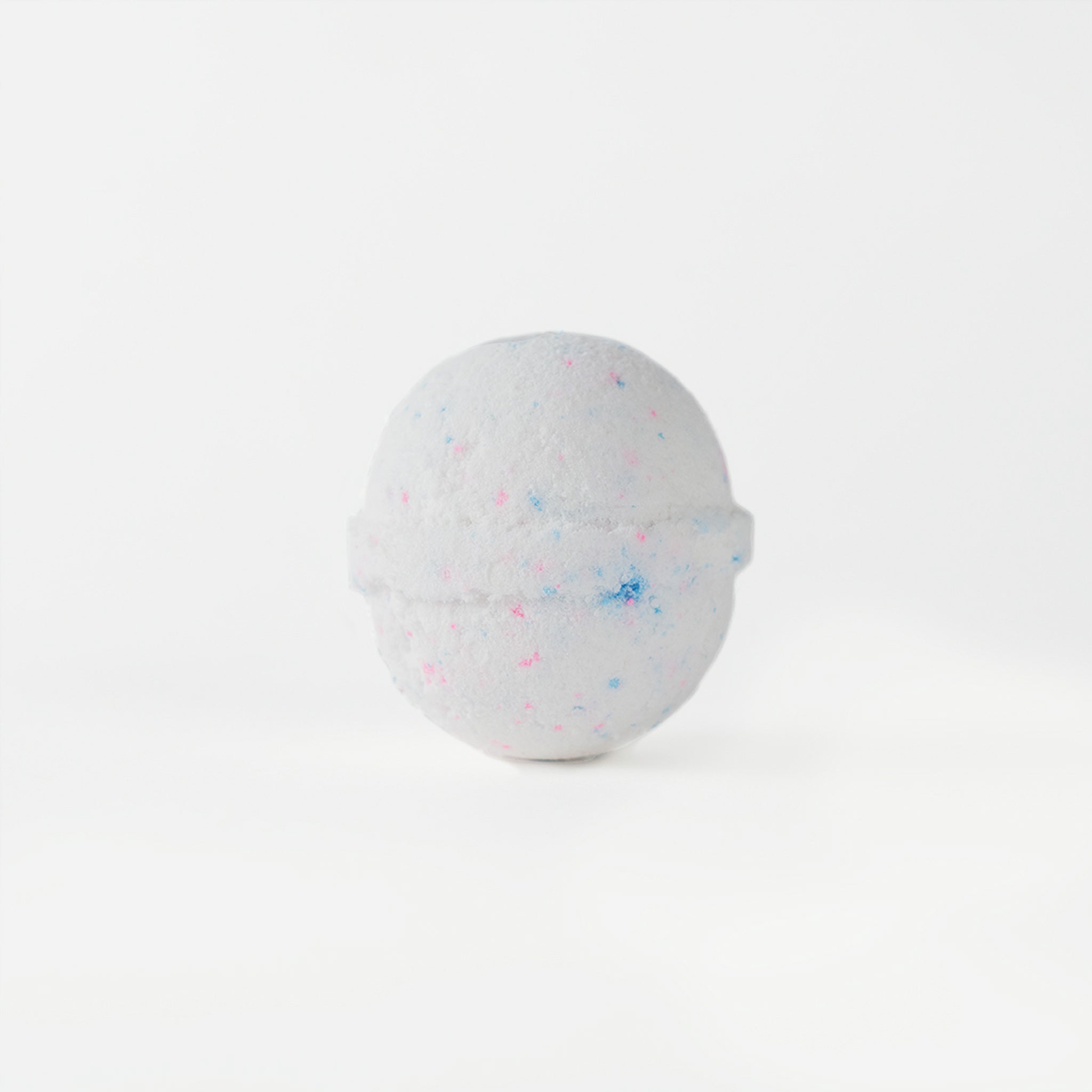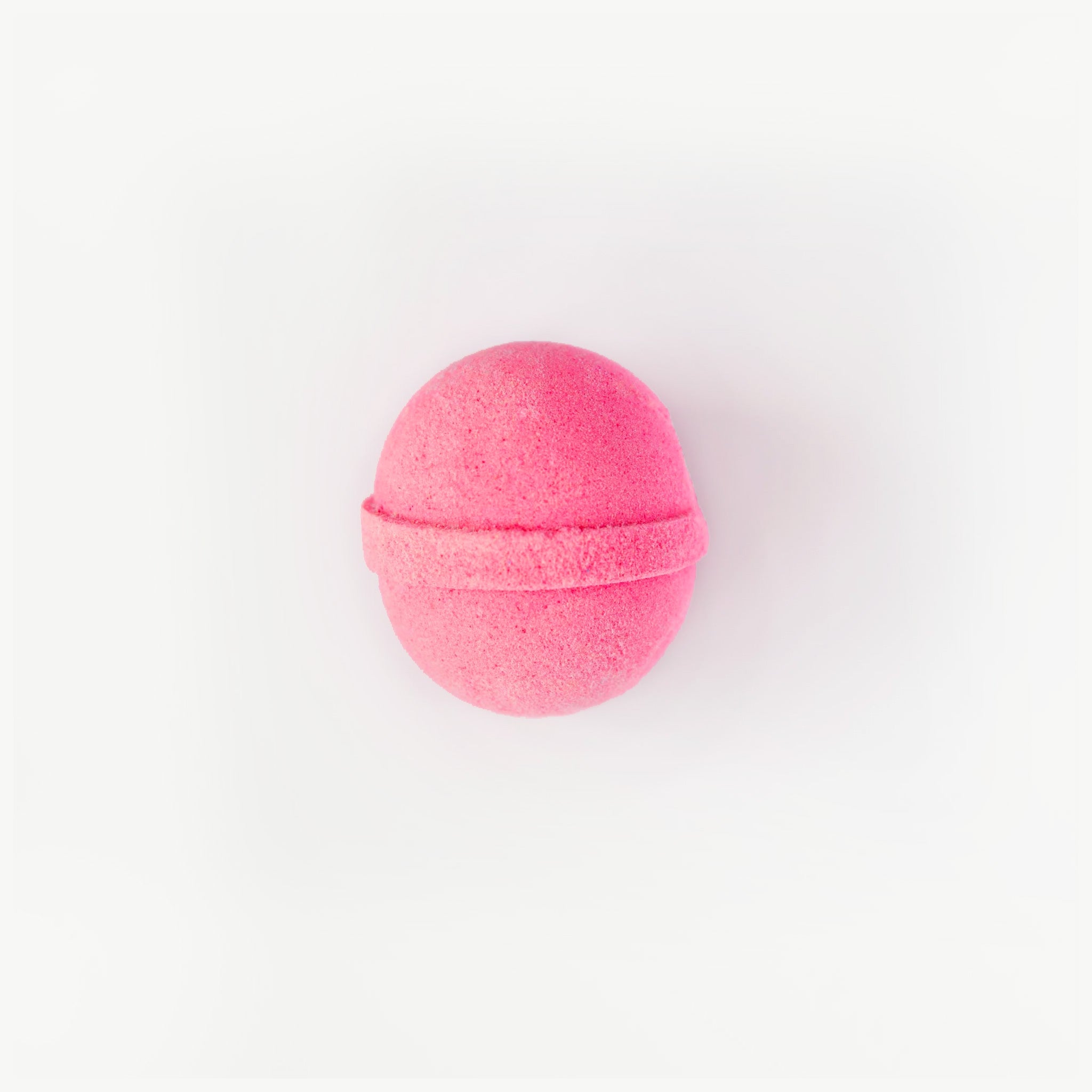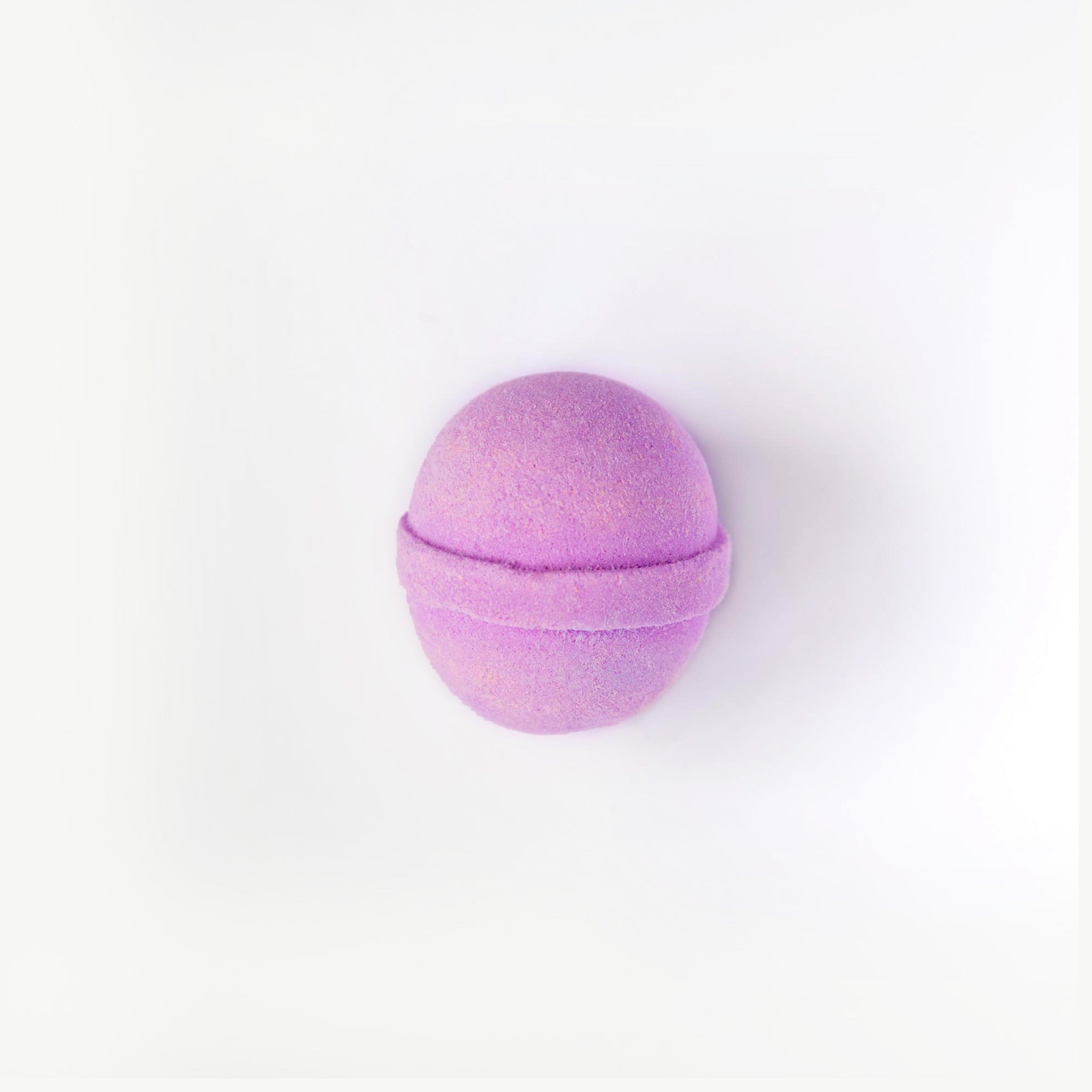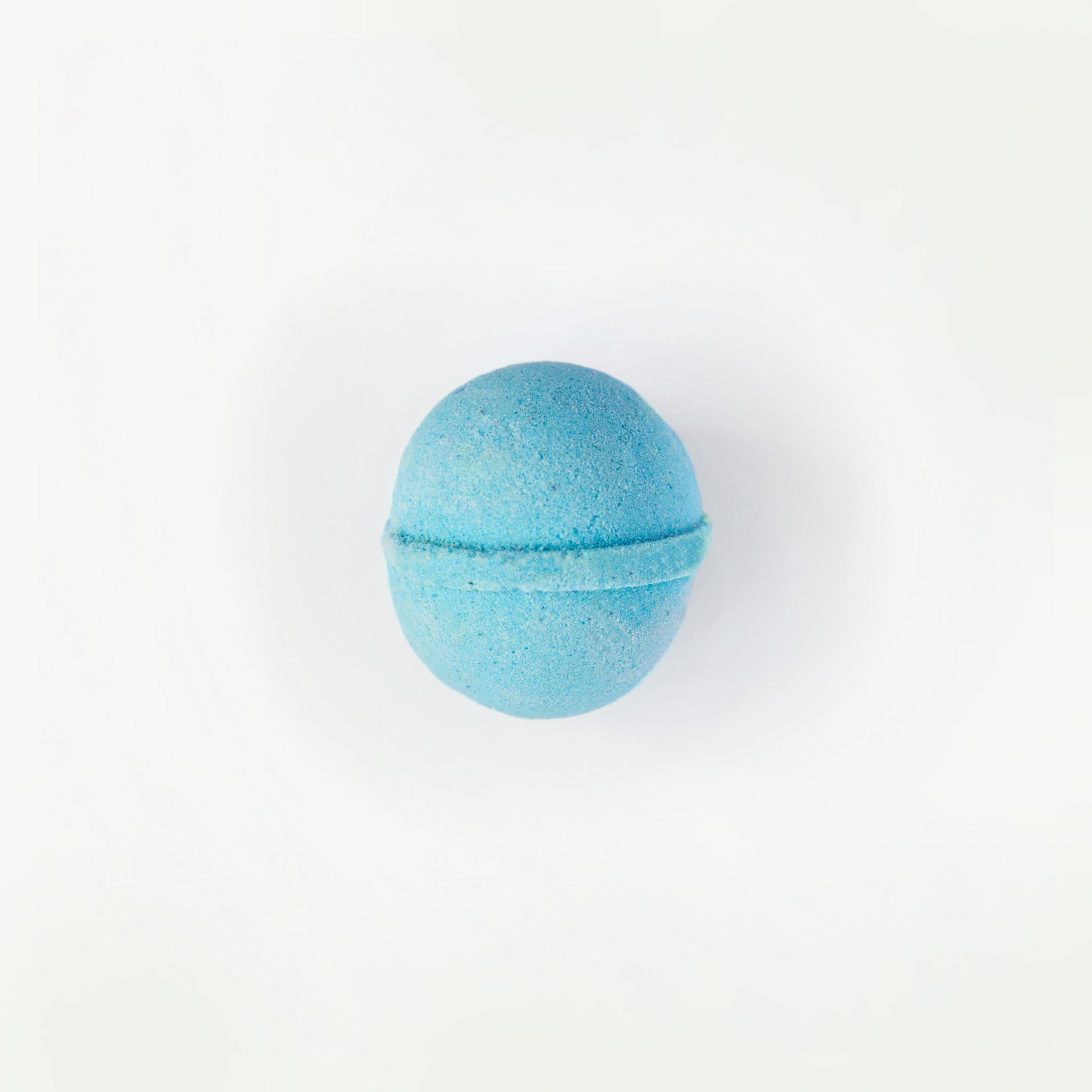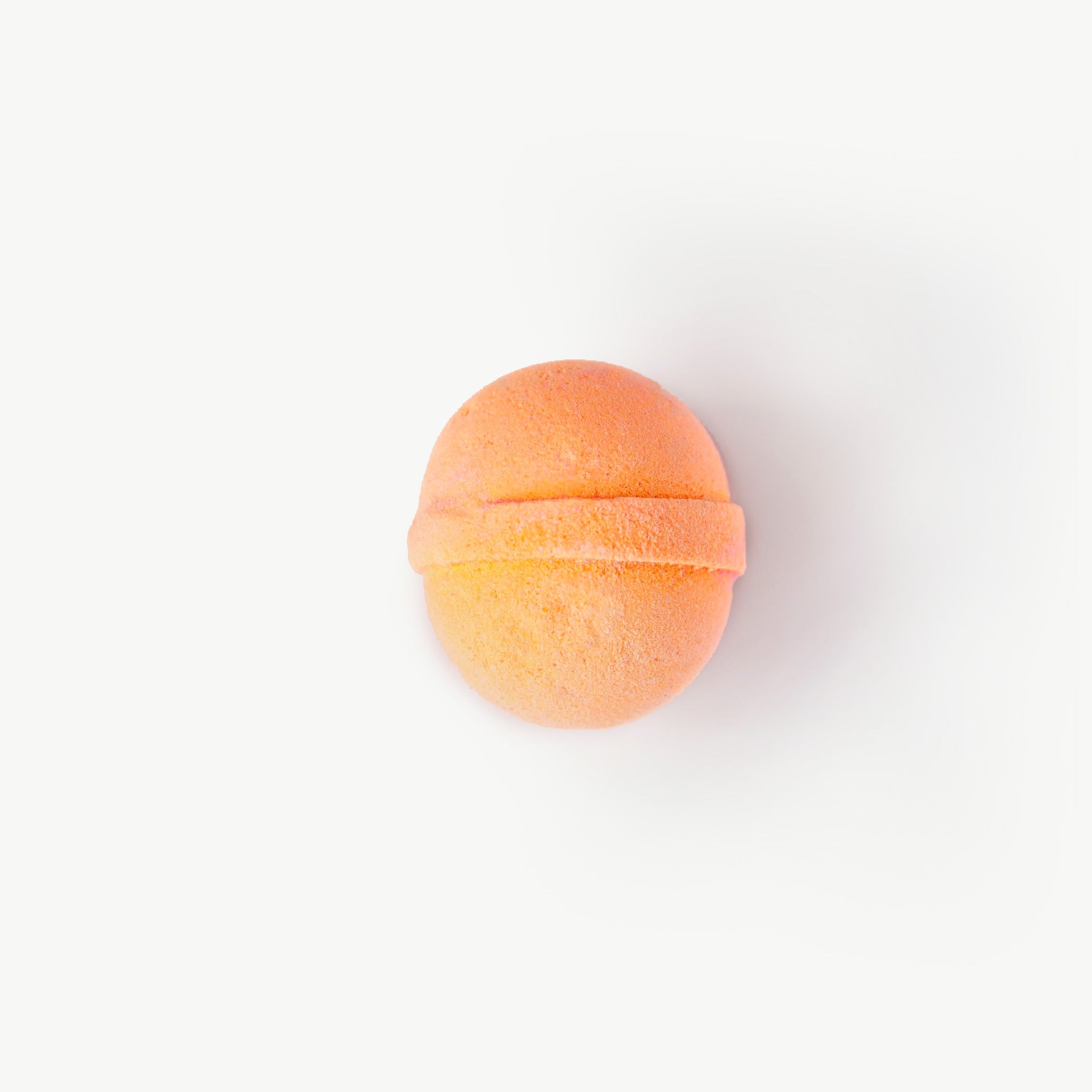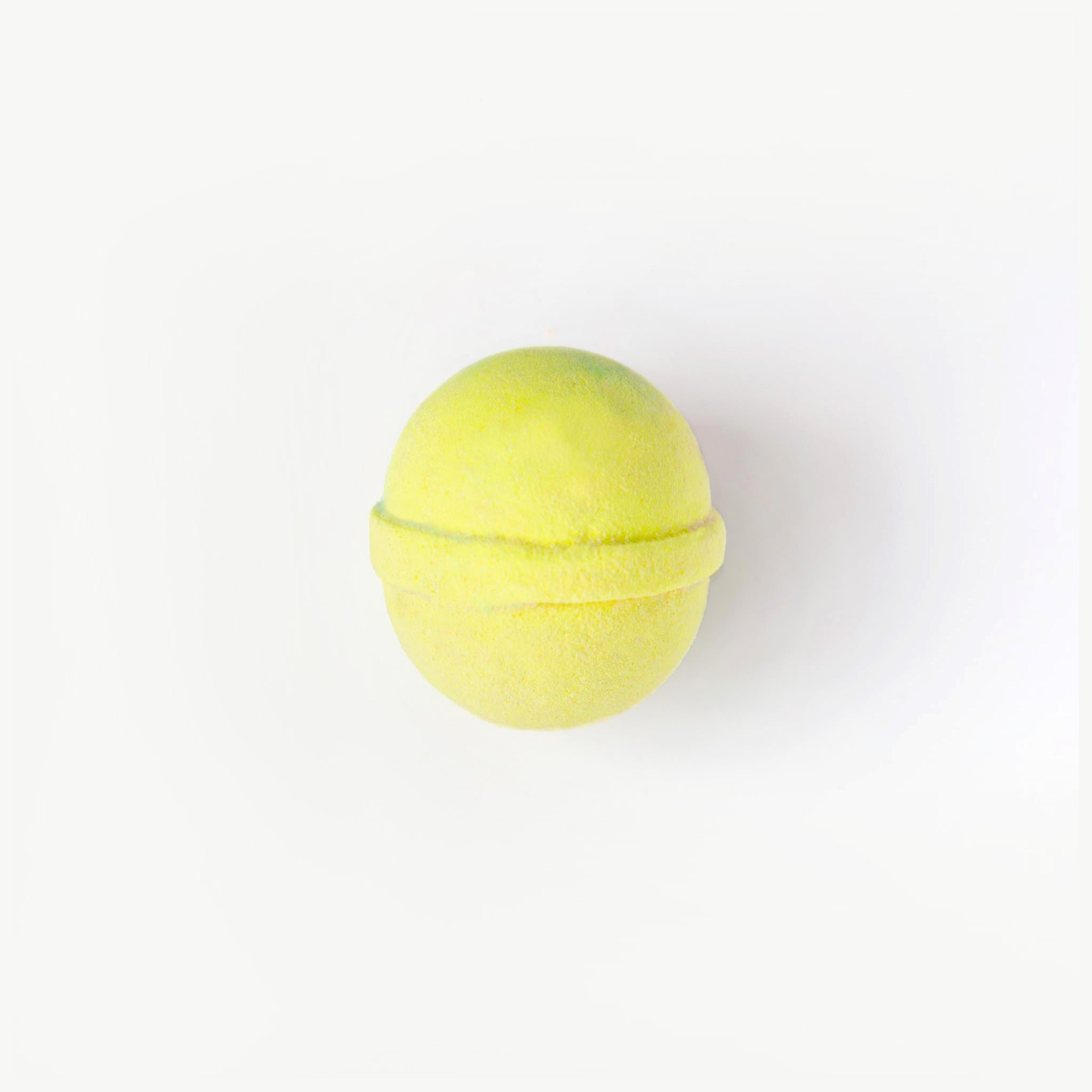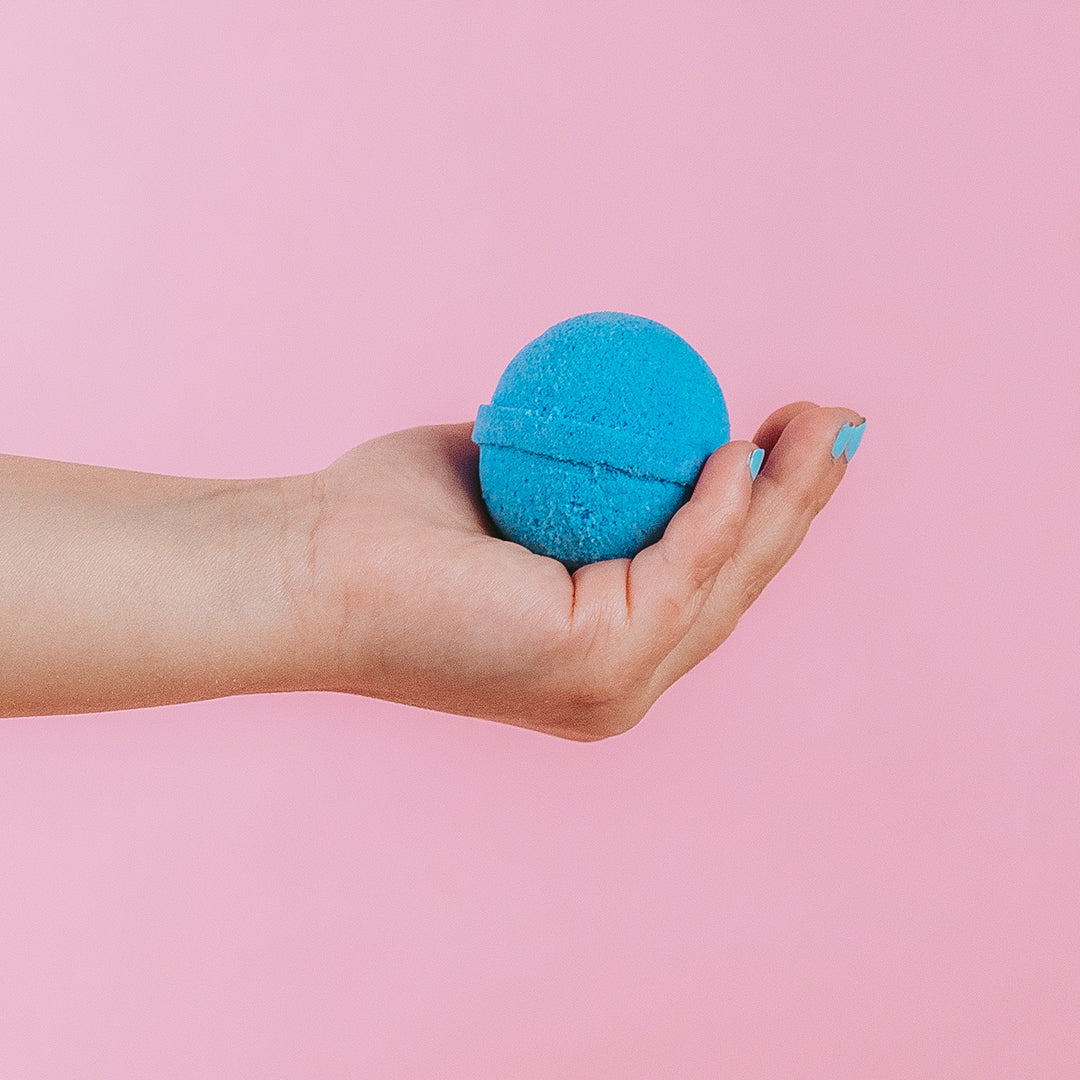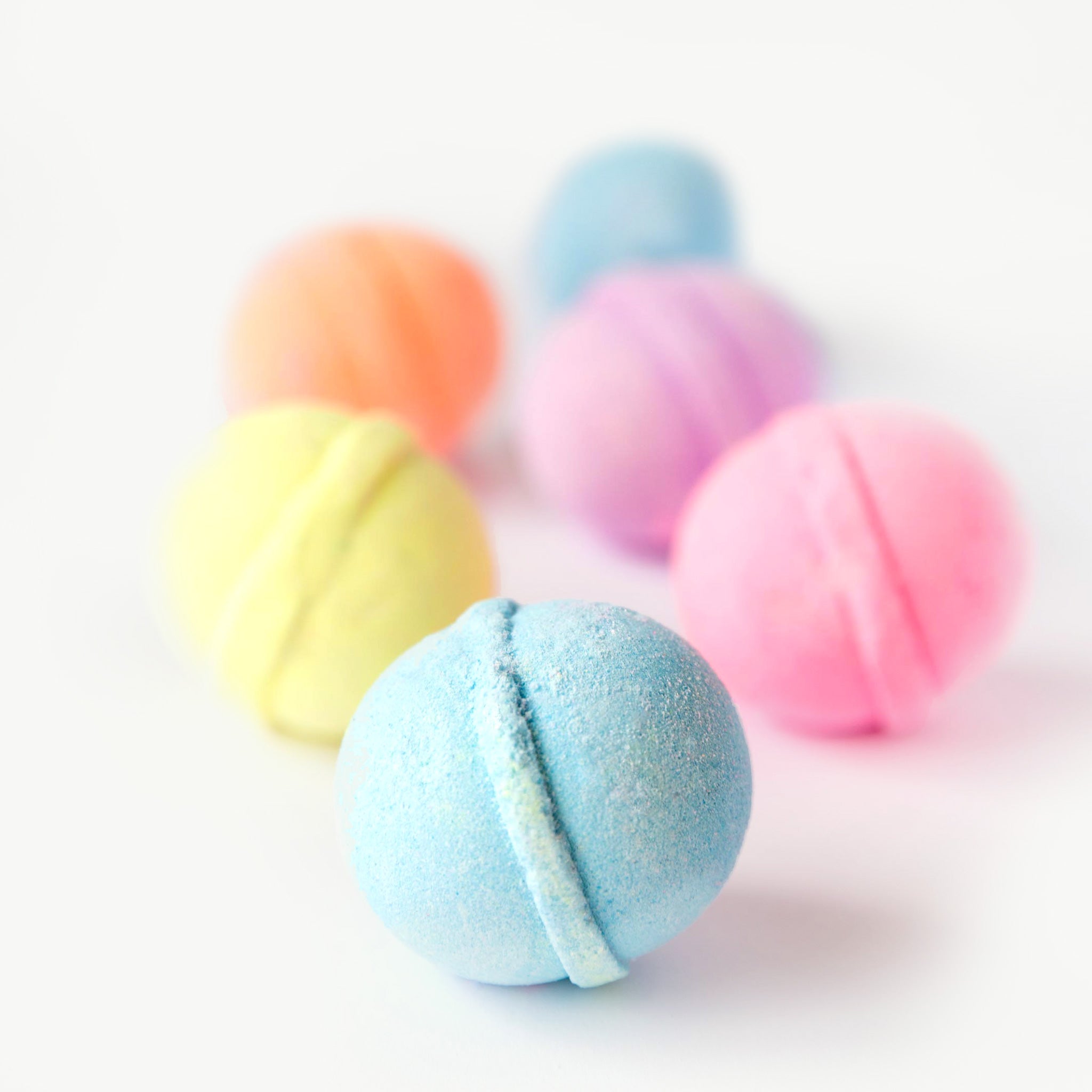 Oh Flossy Kids Mini Bath Bombs
Make bath time fun again with Oh Flossy Kids Mini Bath Bombs! Whether you're looking for a unique birthday gift or just want to surprise your children with something special, these kids mini bombs are sure to thrill! 
Watch them fizz and foam and colour the bath water to add a little fun at bath time!  These little bath bombs come in a set of seven (7) mini baths bombs meaning your little ones get to try a different colour every day of the week.
 Always use adult supervision. Small parts.

If irritation occurs, stop use immediately.
Handmade in in Australia with Australian ingredients, these make an excellent choice to make bath time even more enjoyable.  Our bath bombs have been formulated to be gentle on kids sensitive skin and are bright, fun and smell incredible too!  
The fun box was designed by local Western Australian Designer Rosa Ronco and was created to inspire kids at bath time.  All of the packaging is recyclable and the bath bomb wraps are biodegradable too.
1. Gently place me in a warm bath and watch me fizz and foam.
2. Relax & soak in the bath.
3.Once finish empty the bath & give the bath a quick rinse.
*Be extra careful when stepping out of the bath as the it may be a little slippery!
Proudly free from Preservatives, parabens, nano-particles, phthalates, petroleum (and petroleum by-products), PEG's and talc.
Find out more about our ingredients.
Ages 3+ Always use adult supervision. May contain small parts. Choking hazard.
*Bath care: If they leave a ring of colour around your tub - don't worry these bombs do not stain! Any colour residue can be removed simply with a hand towel with some soapy warm water.
Citric Acid, Kaolin Clay, Vitis vinifera, Sodium Lauryl Sulfoacetate, Fragrance oil (Rainbow Sherbet), Polysorbate 80. May Contain, 68258-82-2, 18472-87-2, 10101-66-3, 12225-21-7, 68258-82-2, 1308-38-9, 77288 colour.
Too cute not to share...
My 3 girls love the bath bombs, the experience and memory making it provides. Bath time is a favourite past time in our home & now even more enjoyable with some fun, beautiful scents and laughter.
~Ren
Thank you Renee. So lovely to hear that bath time has become more enjoyable with our mini bath bombs. We love them in our house too! Thank you again. Vanessa. x
Loved
My 4 year old granddaughter loved all the items orders from make up, nail polish and bath-bombs. Will be re-ordering in the future. 💖
We're so happy to hear this feedback Sue. Thanks for taking the time to let us know how much your grandaughter loves the Oh Flossy items you purchased. Hope you see you again. Vanessa. x
Amazing smelling
Love these, perfect in every way!
Thank you for the lovely review Jenni. So happy to hear you love the bath bombs! Vanessa. x
Bath Bombs Fabulous Explosion
I received my 2nd order of bath bombs after I had a few crushed ones in my first order, they all arrived in tact and the smell is amazing.
Looking forward to more fun bath times with my little girl 💜 Thank you Flossy x
Thanks for the review Giulietta, we really appreciate it! So happy to hear the bath bombs arrived safely and your little one is having a lot of fun with them. Hope you see you again. Vanessa. x
Perfect for bath times
These bath bombs are a must for kids bath times. They colour the water with no bubbles and smell amazing! Afterwards just rinse and there's no staining (even if you forget they don't stain…trust me it's happened a few times). We're on our second bag of bombs in this house, soon we'll be buying a 3rd. Oh and no skin irritation.
Thanks for the review Sonia, we appreciate you taking the time! We're so happy your enjoying the bath bombs and yes the no staining is a plus!! Look forward to having you back. Vanessa. x