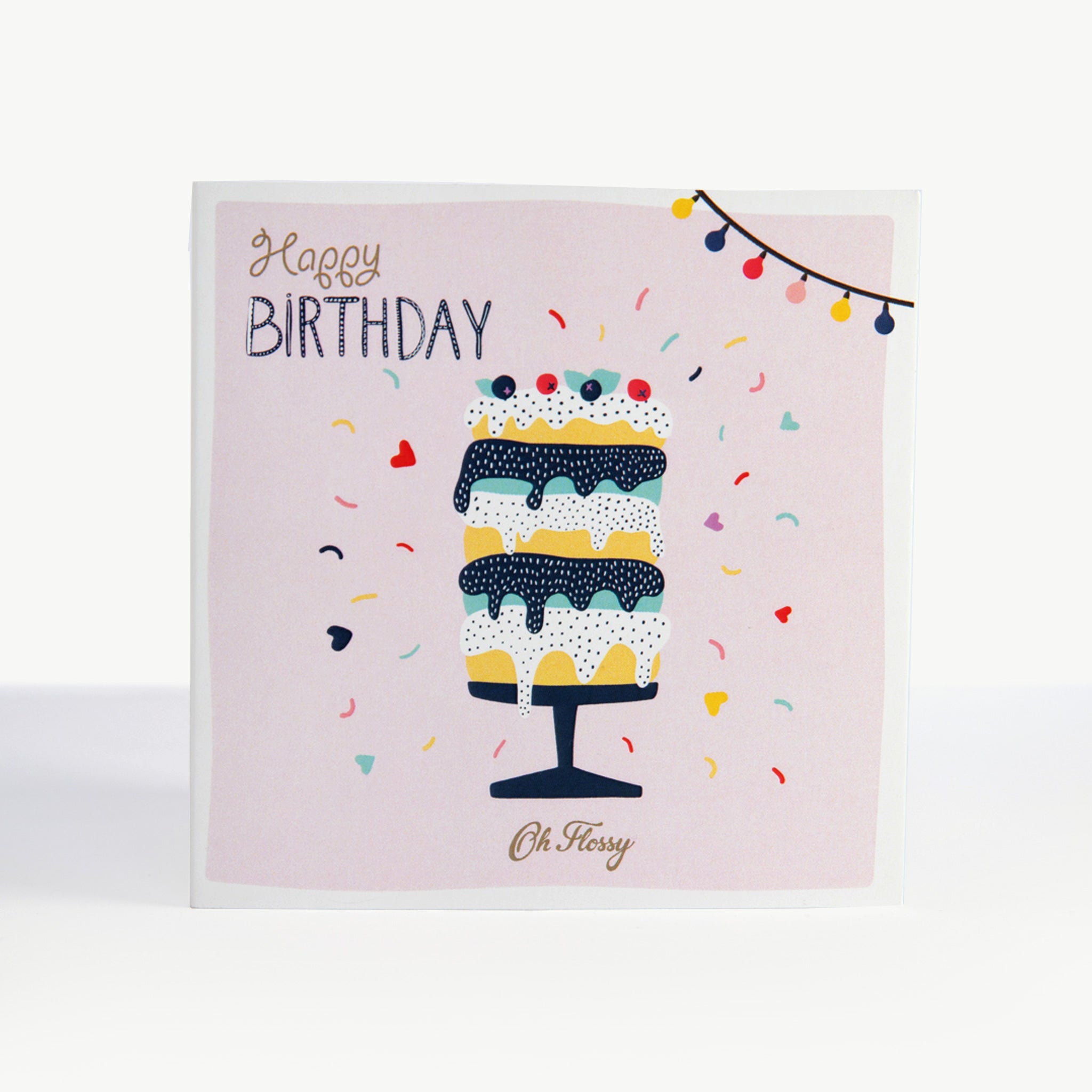 Add a fun gift card to your order to finish off your gift!  
The gift card is blank so please type your message in the NOTES section of your order and we will hand write it on the card.  If you would like us to leave the card blank so you can write in it yourself please put that in the notes also. 
Size: 9.5 x 9.5cm
All Oh Flossy makeup is proudly free from: Preservatives, parabens, fragrance, nano-particles, phthalates, petroleum (and petroleum by-products), PEG's and talc.
We work with Western Australian Designer Rosa Ronco on all of our beautiful packaging designs.  The gorgeous graphics are made with kids in mind!
Loved by my niece (and her mum)
I sent the deluxe kit and brushes to my niece for her birthday and she adores them. Her mum loves how easy they are to clean off her face, clothes and everything else.
Thanks for the review Rebecca and we're so glad to hear that they love them! The Deluxe Set and brushes are a great combo. Thanks for taking the time to review!