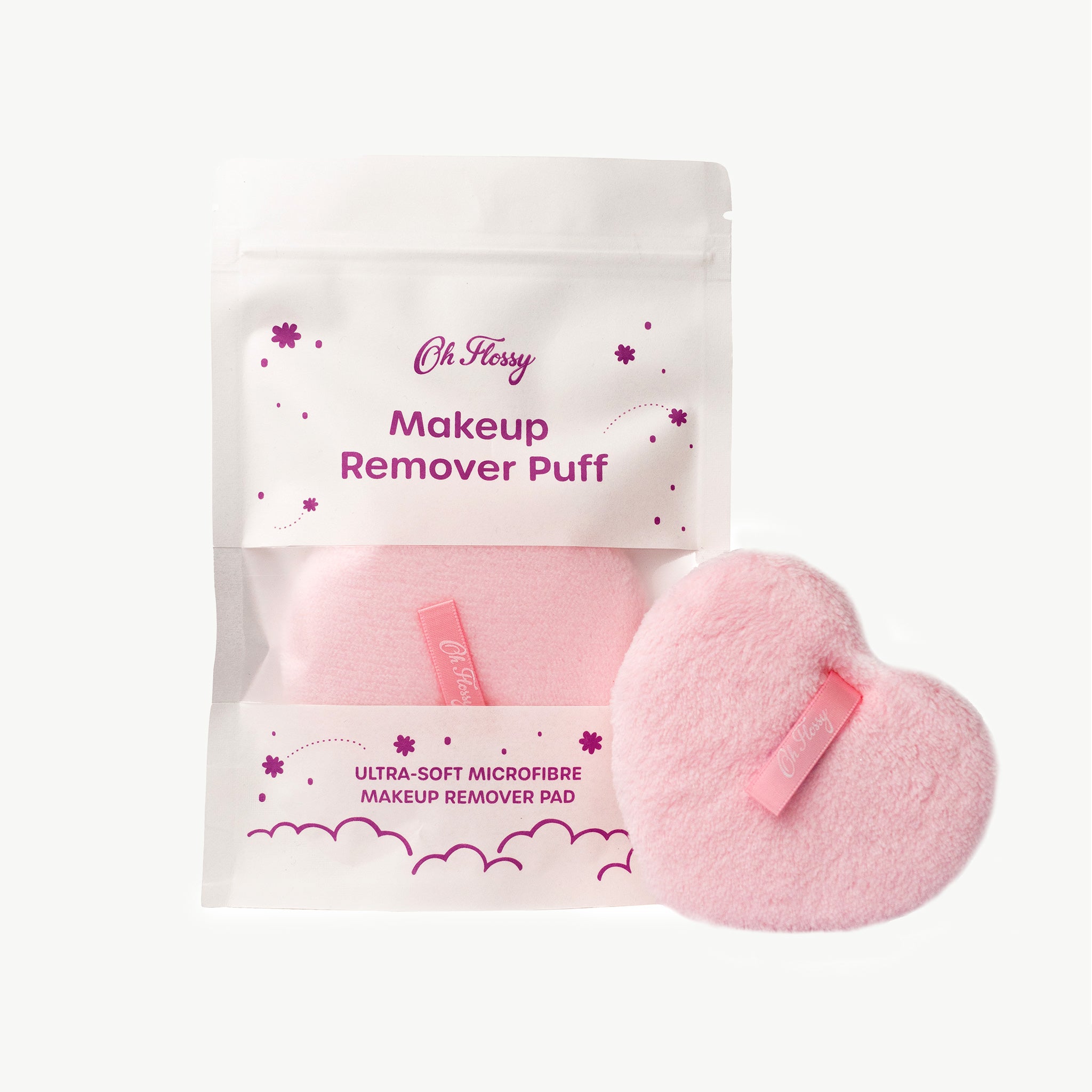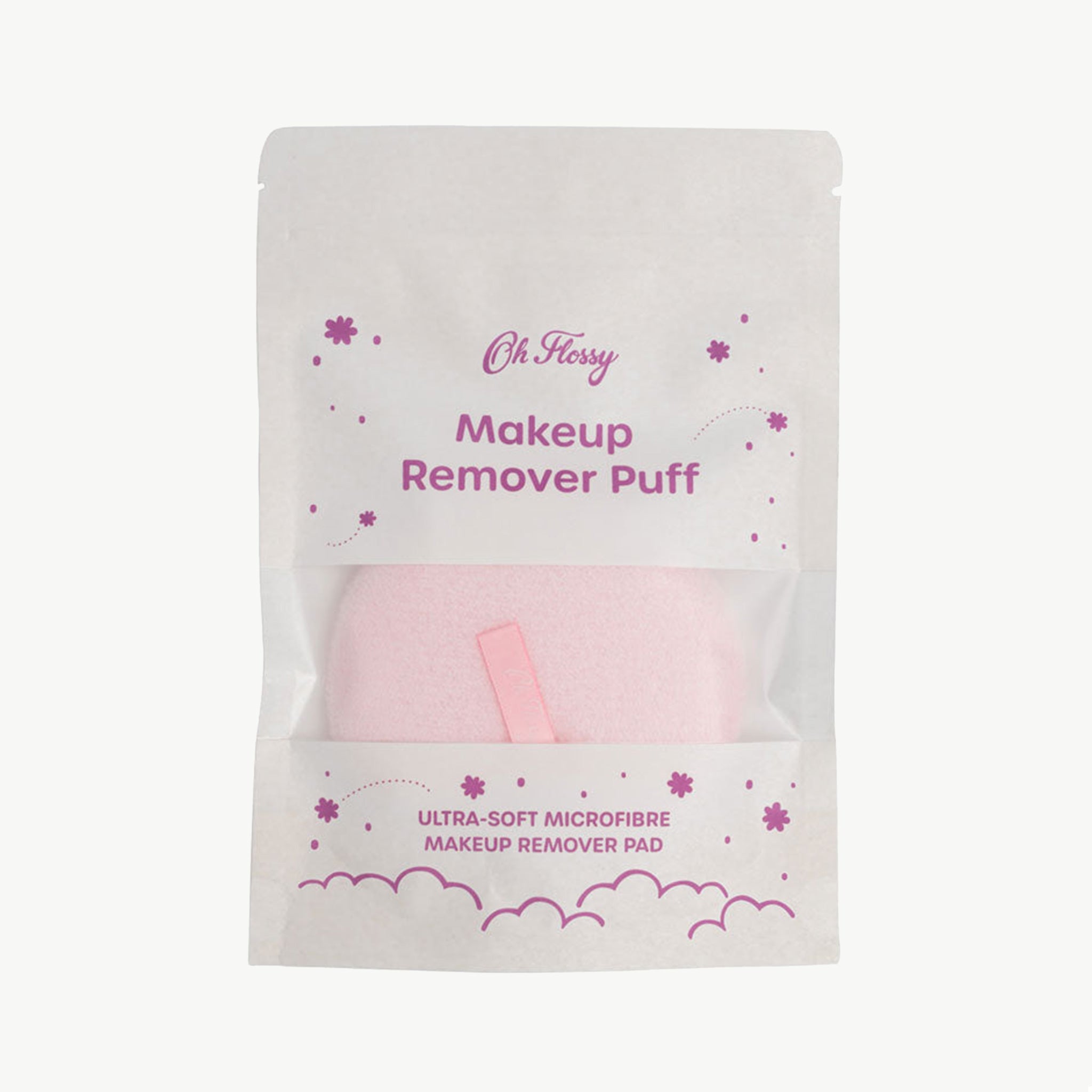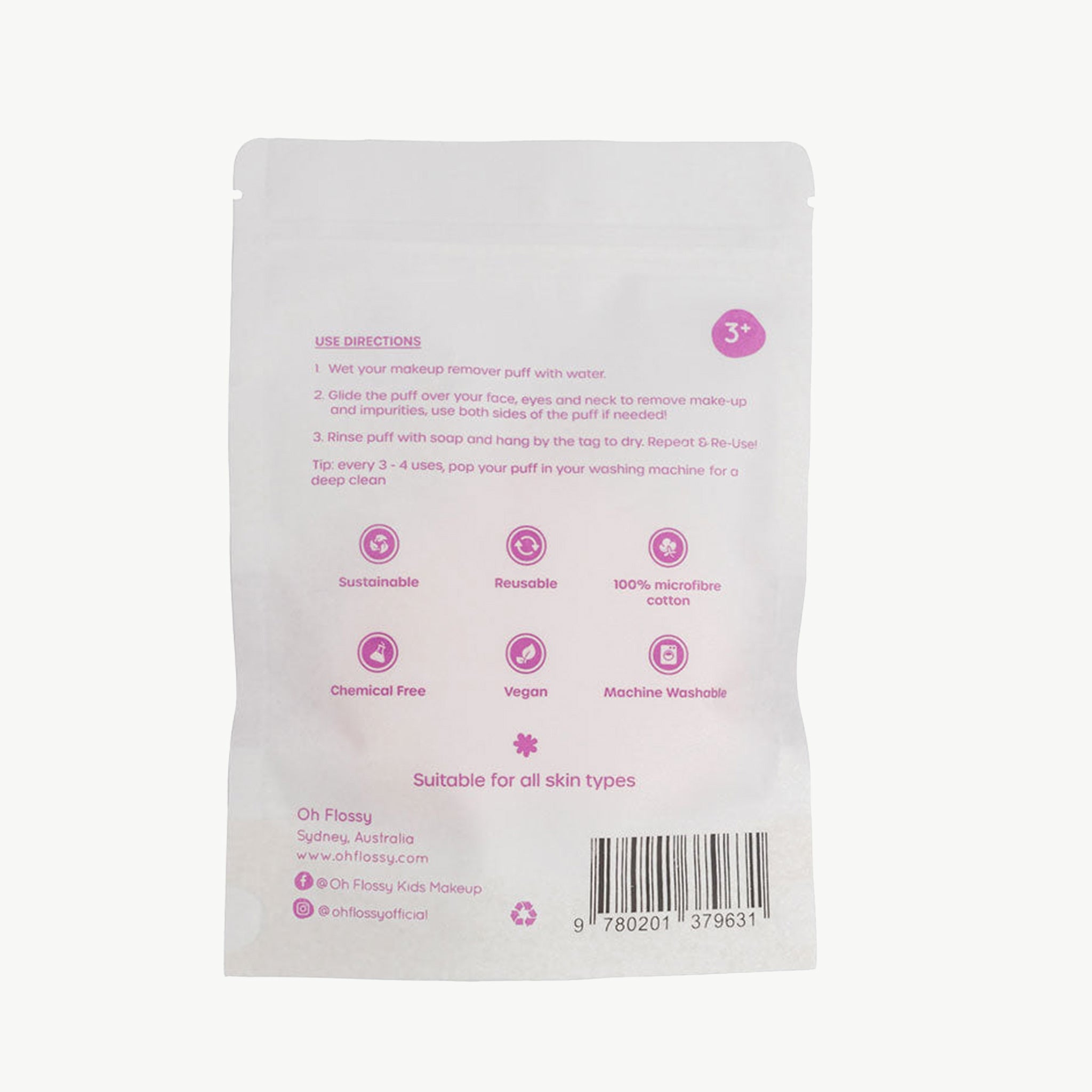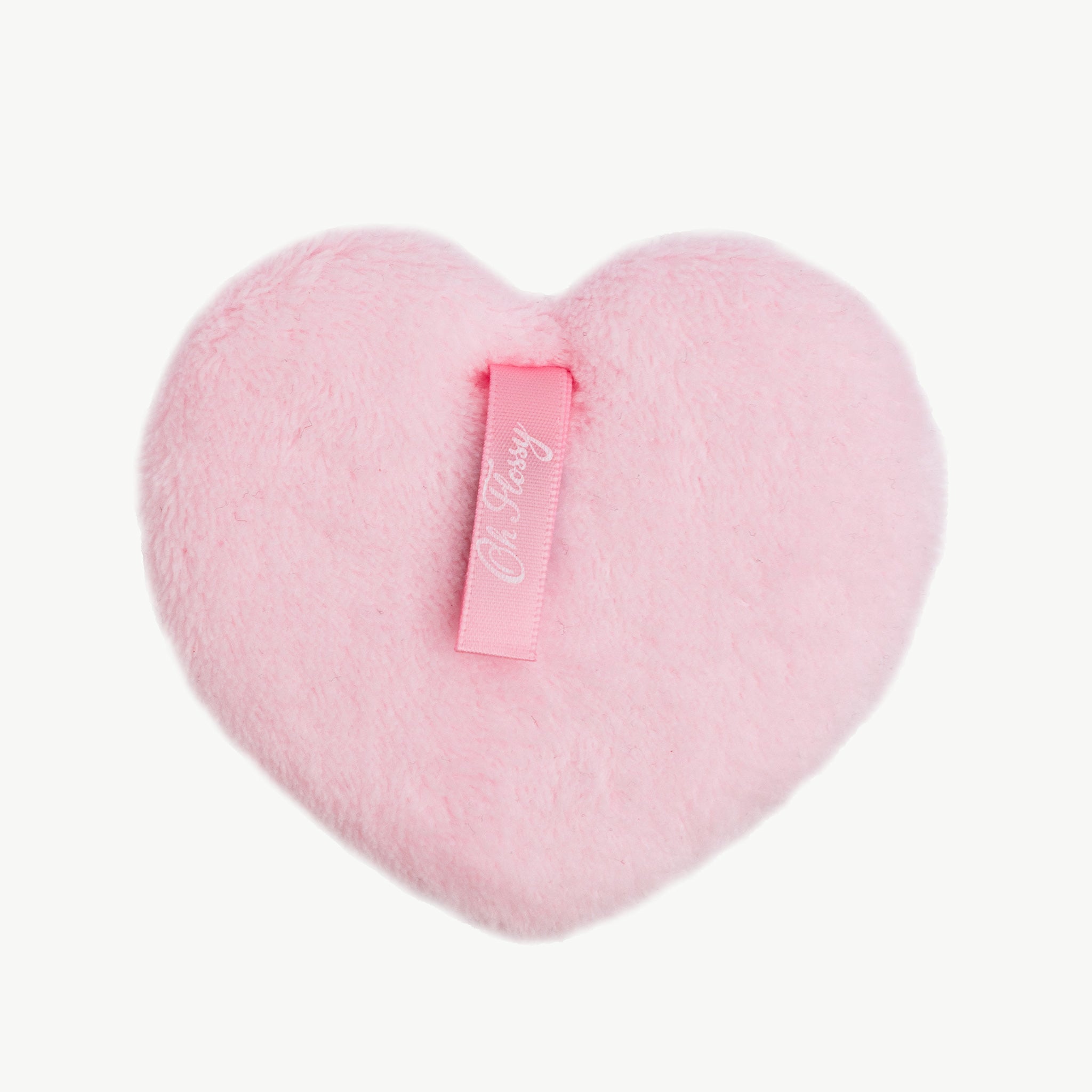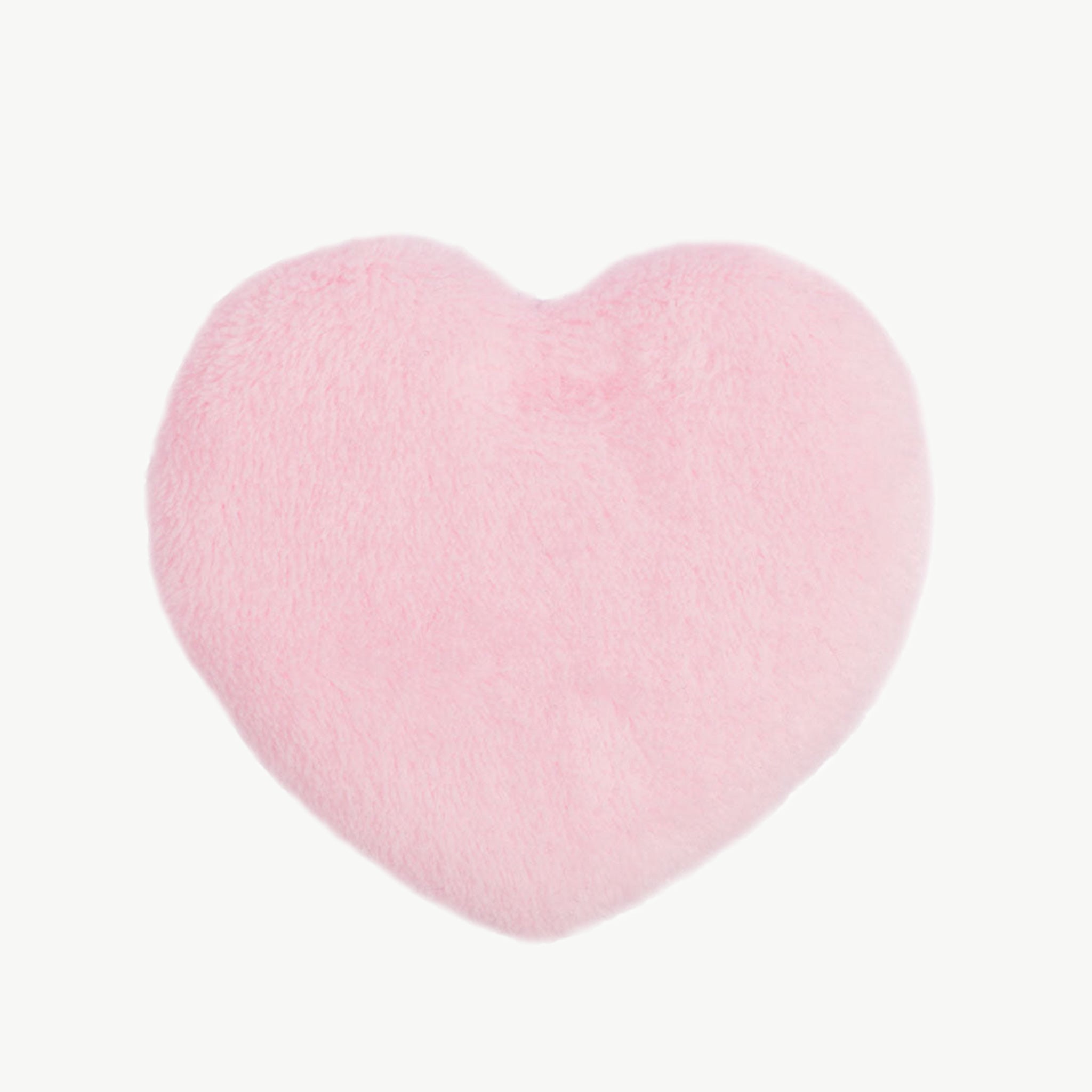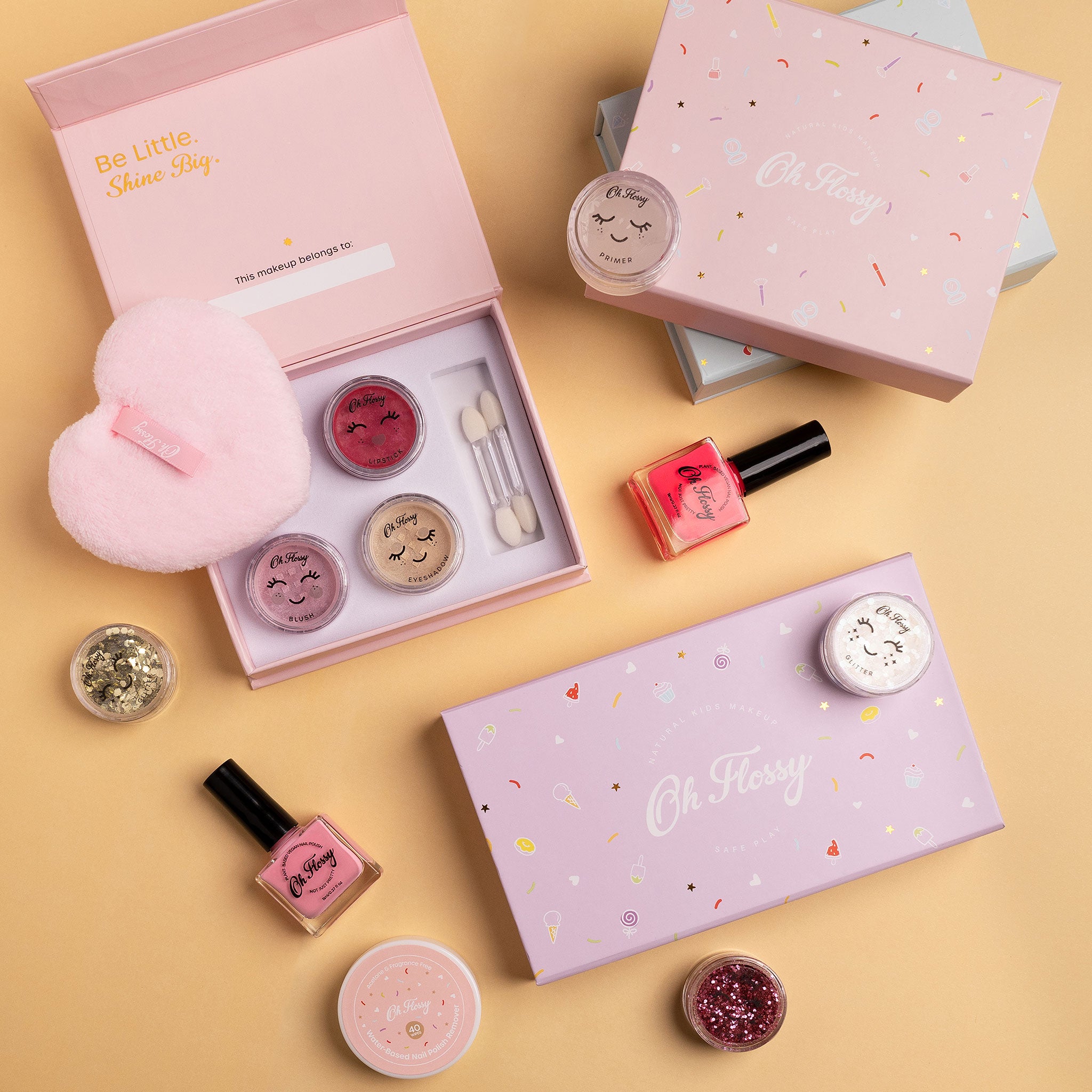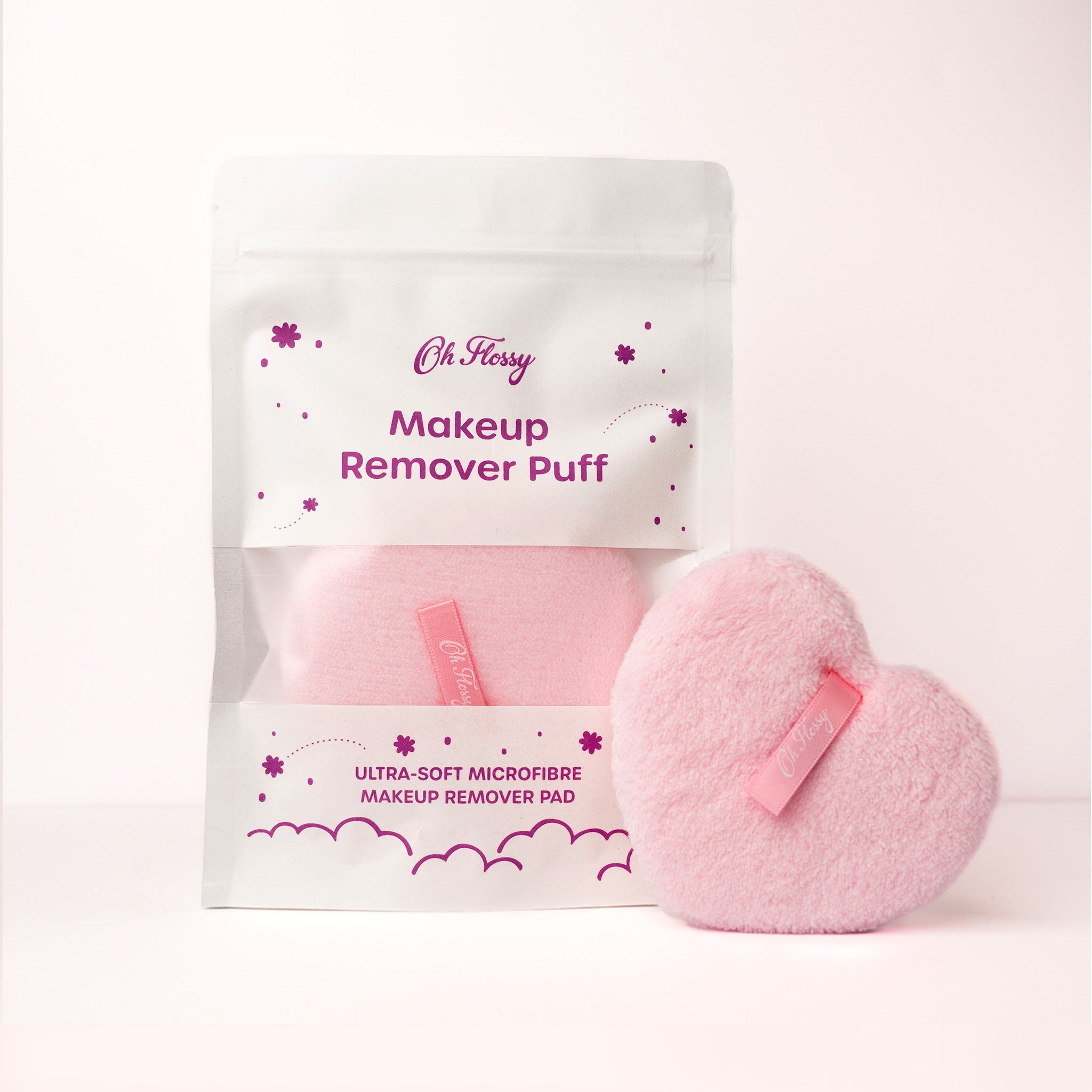 Oh Flossy Makeup Remover Puff
There will be no more complaints about a scratchy washcloth once your little one has their very own ultra-soft microfibre Makeup Remover Puff designed for kids (and adults alike!).  All of our Oh Flossy kids makeup and kids face paint products wash off with water alone and this cute heart shaped puff will make clean up even easier - and fun!

Made of 100% microfibre cotton it is chemical free & vegan-friendly and suitable for all skin types. Better yet, it is reusable and replaces up to 500 single use make-up wipes so it is friendly on the environment!  The packaging is also resealable so you can store your puff & it is recyclable when you're done.
It has a handy tag to hang the puff to dry after use and it is machine washable too, so when it has had a few uses, you can pop it in the washing machine and it is ready your child's next makeup play session!
Psst...it will remove adult makeup with water alone too!  So why not grab an extra one for a tween, teenager or adult in your life!
HOW TO USE:

1. Wet your kids Makeup Remover Puff with water.
2. Glide the puff over the face, eyes and neck to remove makeup and impurities, use both sides of the puff if needed!
Rinse puff with soap and hang by the tag to dry.  Repeat & Reuse!
Tip: every 3-4 uses pop you puff in your washing machine for a deep clean
Our accessories are all designed to be great companions to our Makeup Sets, Glitter Set & Face Paint Sets. We are all about the details when designing, & all of our products to work well together so that you can bundle things together to make the perfect gift or just to make playtime more fun!
Ages 3+ Always use adult supervision. May contain small parts. Choking hazard.
My granddaughter loves her oh flossy makeup remover puff and works like a charm
So happy to hear Gina! Thanks very much for taking the time to leave a review and for your order with us. Vanessa. x
Oh Flossy Makeup Remover Puff
Thank you for your 5-star review Kylie, we hope you enjoy the Makeup Remover Puff! Vanessa. x
Oh Flossy Makeup Remover Puff
Thanks for taking the time to leave a review Claire, we really appreciate it! Vanessa. x