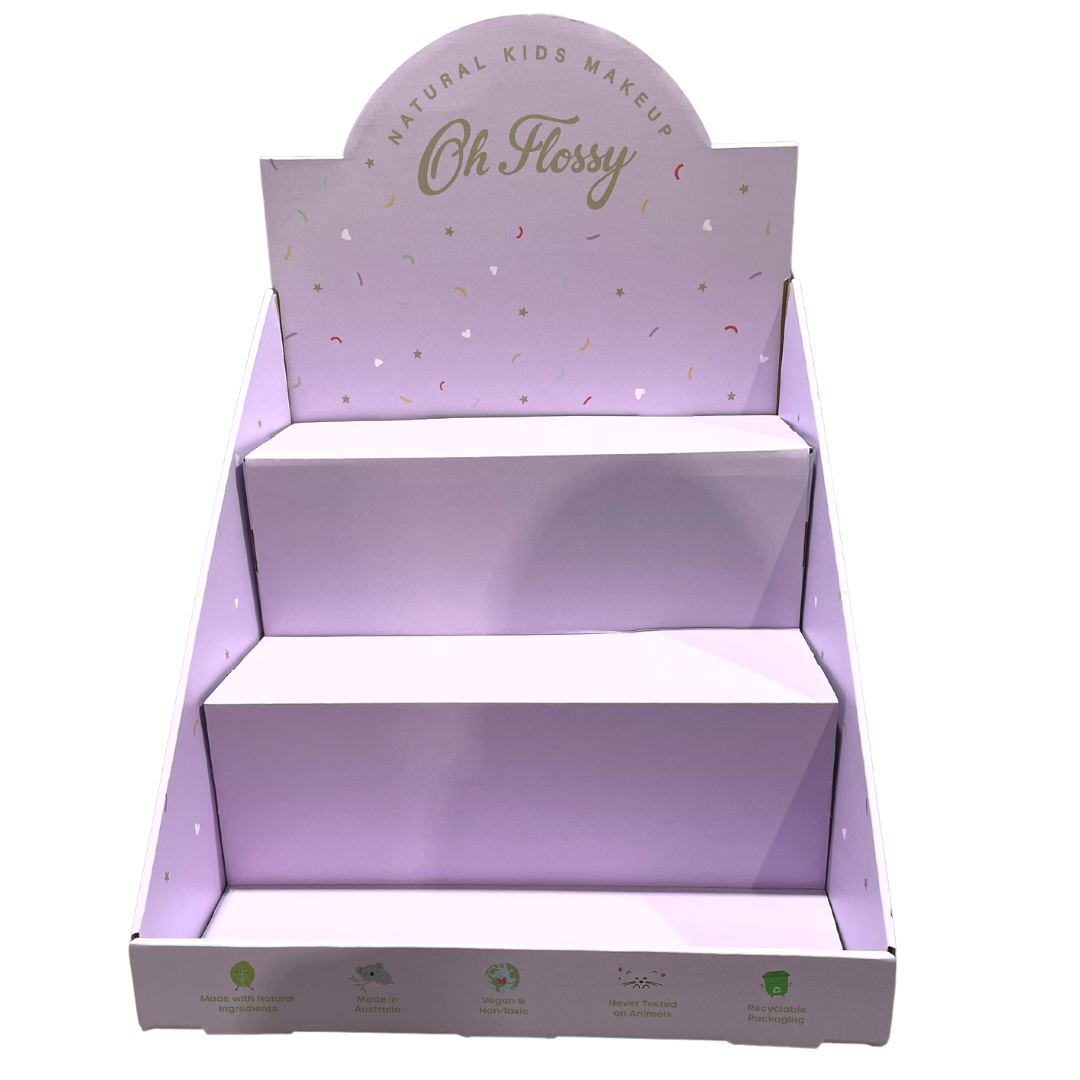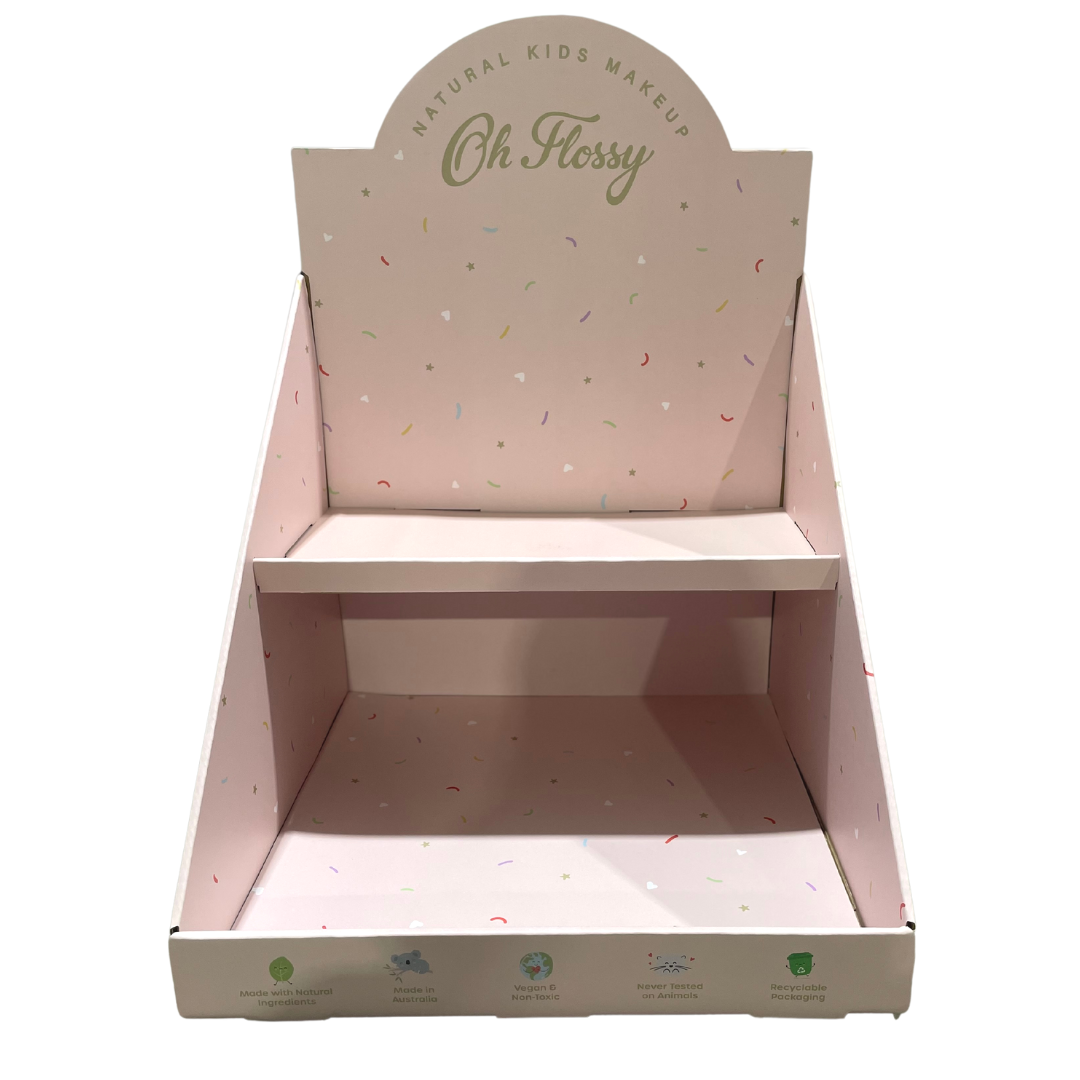 The Oh Flossy Counter Display Units are the perfect way to display your Oh Flossy products in your retail store.  With 2 sizes/styles to choose from you can pick the right one for your stock needs - or use both!
The 3 Tier purple unit features 3 shelves wide enough to display all of your makeup sets and accessories and the 2 Tier Pink unit is great for accessories or a mix of accessories and sets.
Both units display our brand values to help you display to your customers the unique selling points of the Oh Flossy brand.
Material: Cardboard
Size: 59.1 x 43cm x 42cm
All Oh Flossy makeup is proudly free from: Preservatives, parabens, fragrance, nano-particles, phthalates, petroleum (and petroleum by-products), PEG's and talc.
We work with Western Australian Designer Rosa Ronco on all of our beautiful packaging designs.  The gorgeous graphics are made with kids in mind!