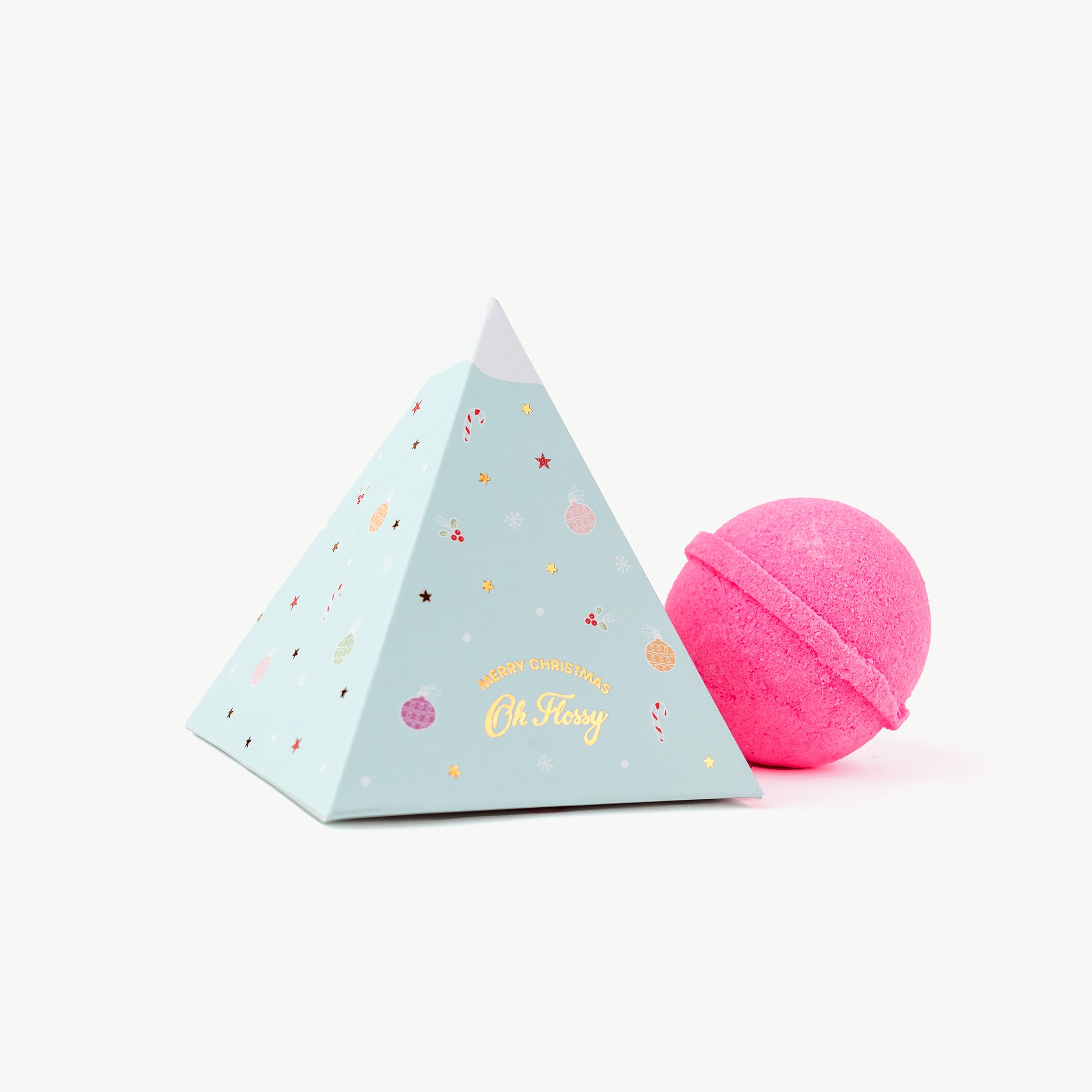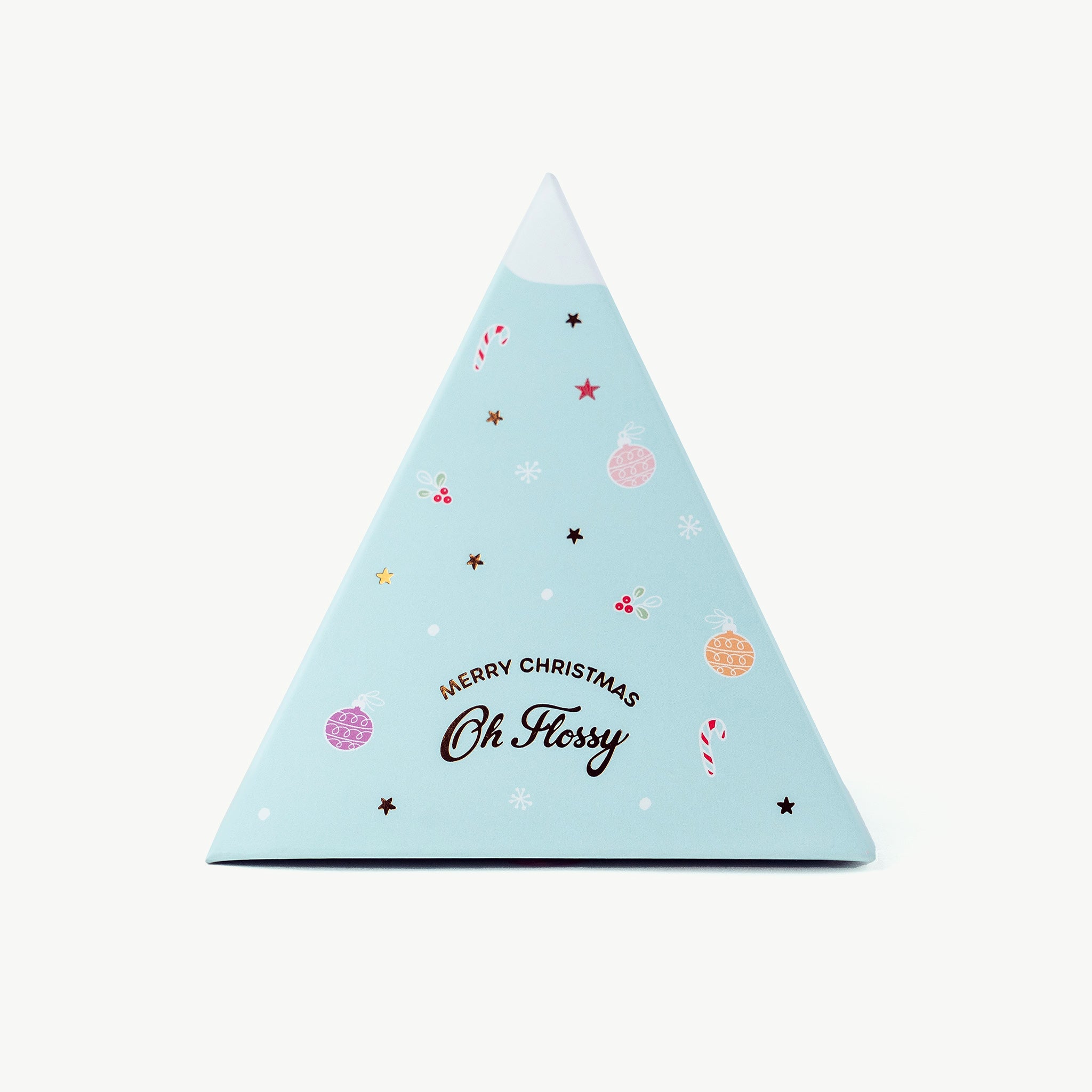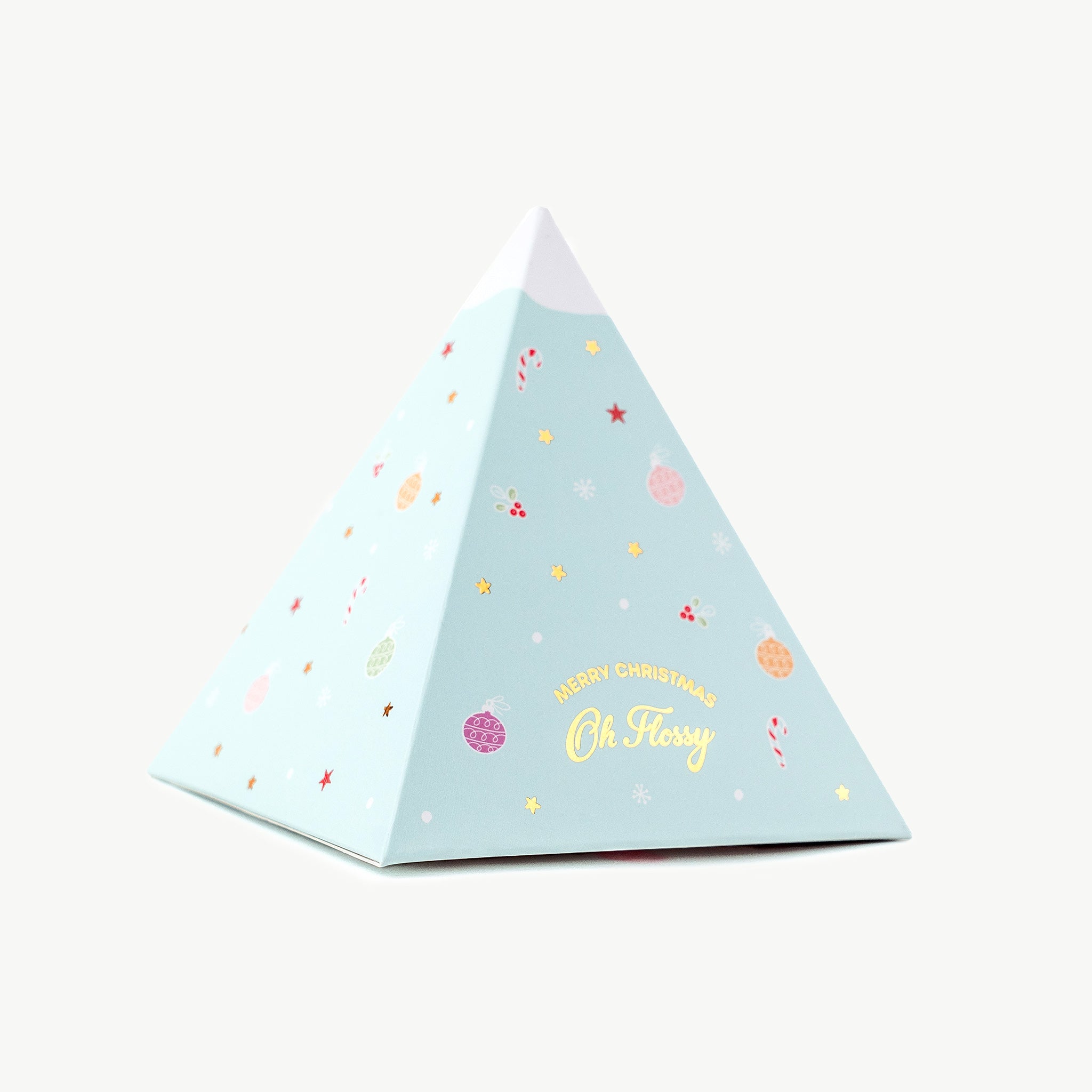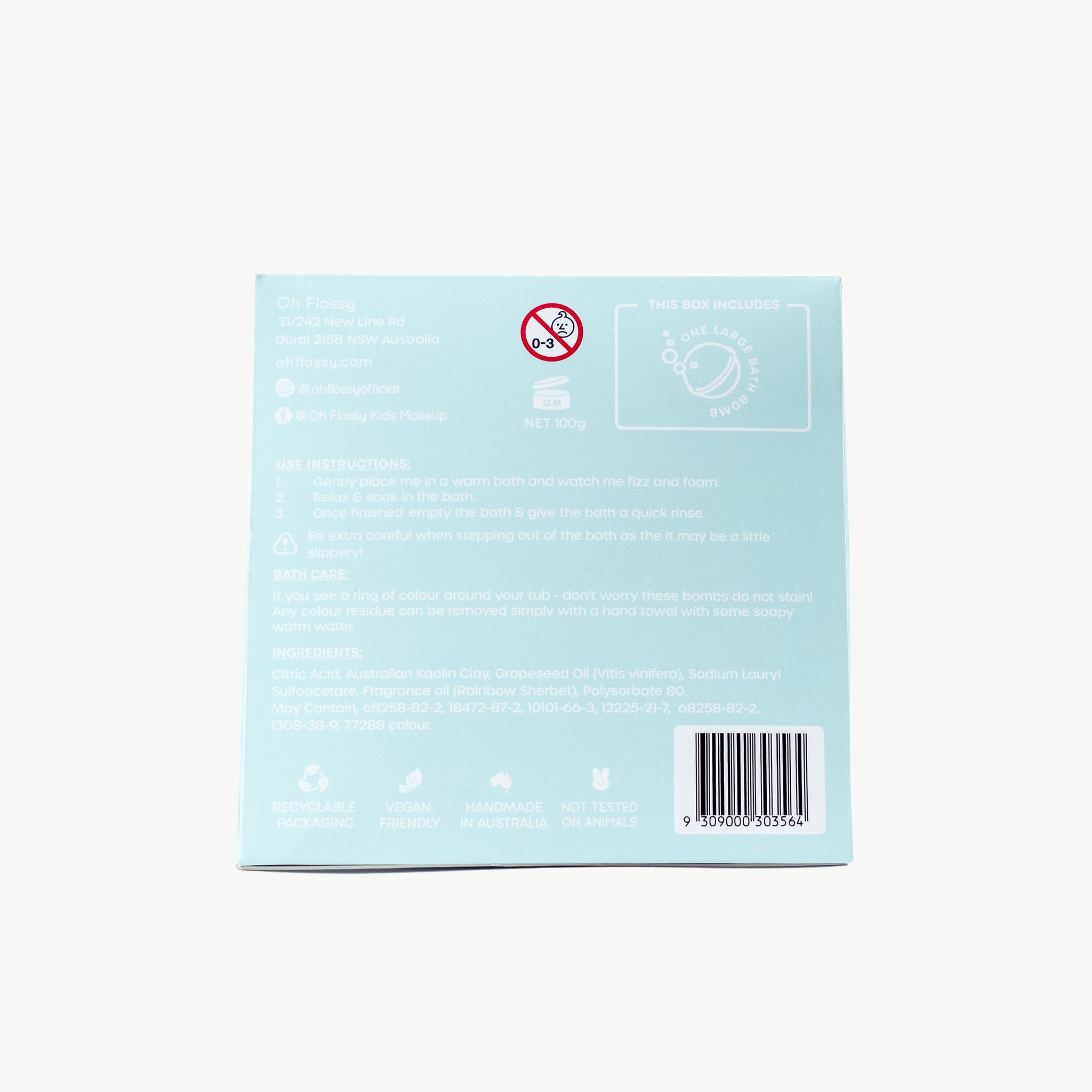 Oh Flossy Christmas Tree Bath Bomb
Relax and unwind with this Oh Flossy Christmas Tree Bath Bomb! This festive stocking stuffer includes a Christmas tree box with a cute design and a large pink bath bomb with a surprise colour burst inside. Enjoy the sweet watermelon scent as you soak. Kids will love this merry Christmas gift!

Handmade in in Australia with Australian ingredients, these make an excellent choice to make bath time even more enjoyable.  Our bath bombs have been formulated to be gentle on kids sensitive skin and are bright, fun and smell incredible too!  
The fun box was designed by local Western Australian Designer Rosa Ronco and was created to inspire kids at bath time.  All of the packaging is recyclable and the bath bomb wraps are biodegradable too.
1. Gently place me in a warm bath and watch me fizz and foam.
2. Relax & soak in the bath.
3.Once finish empty the bath & give the bath a quick rinse.
*Be extra careful when stepping out of the bath as the it may be a little slippery!
Proudly free from Preservatives, parabens, nano-particles, phthalates, petroleum (and petroleum by-products), PEG's and talc.
Find out more about our ingredients.
Ages 3+ Always use adult supervision. May contain small parts. Choking hazard.
*Bath care: If they leave a ring of colour around your tub - don't worry these bombs do not stain! Any colour residue can be removed simply with a hand towel with some soapy warm water.
Citric Acid, Kaolin Clay, Vitis vinifera, Sodium Lauryl Sulfoacetate, Fragrance oil (Rainbow Sherbet), Polysorbate 80. May Contain, 68258-82-2, 18472-87-2, 10101-66-3, 12225-21-7, 68258-82-2, 1308-38-9, 77288 colour.