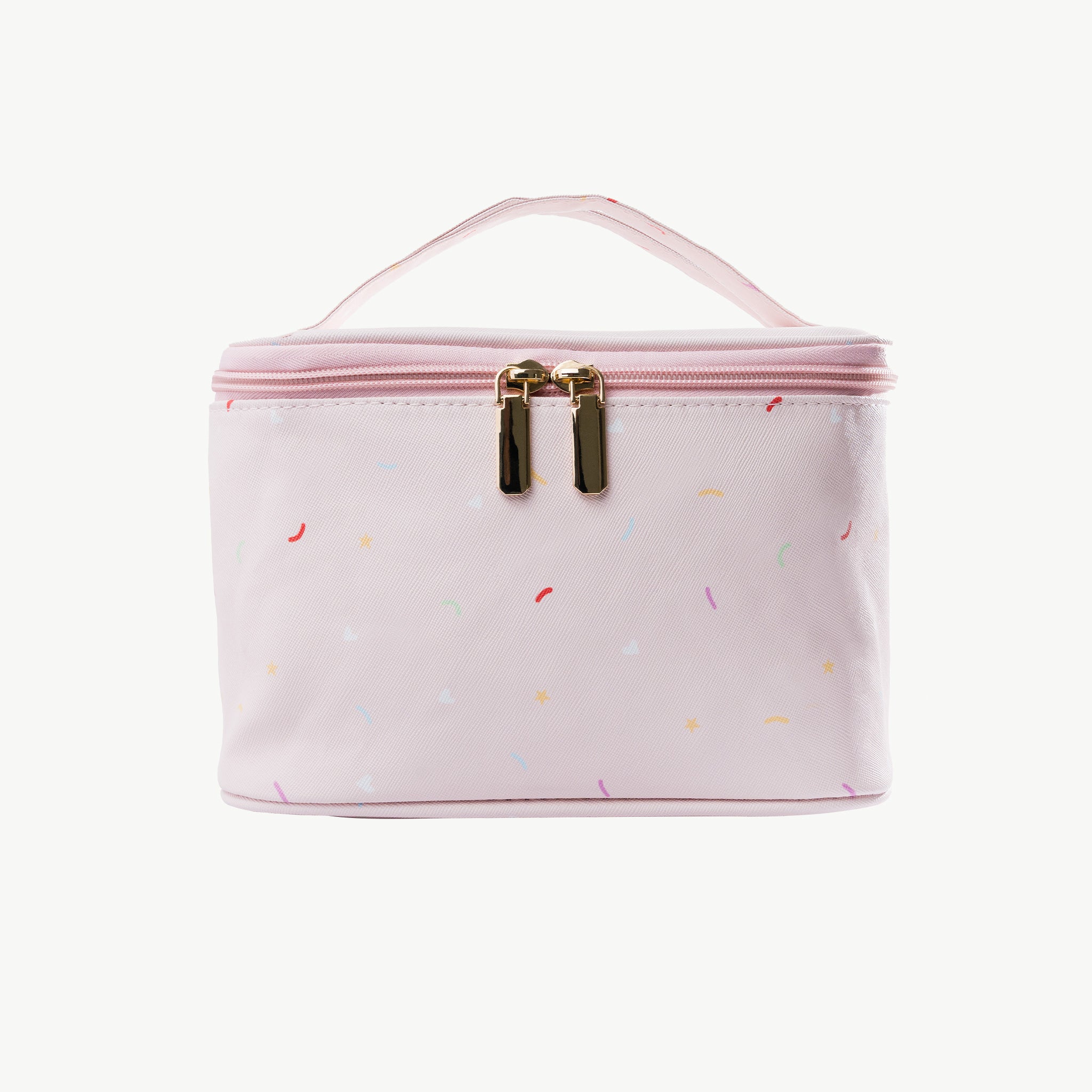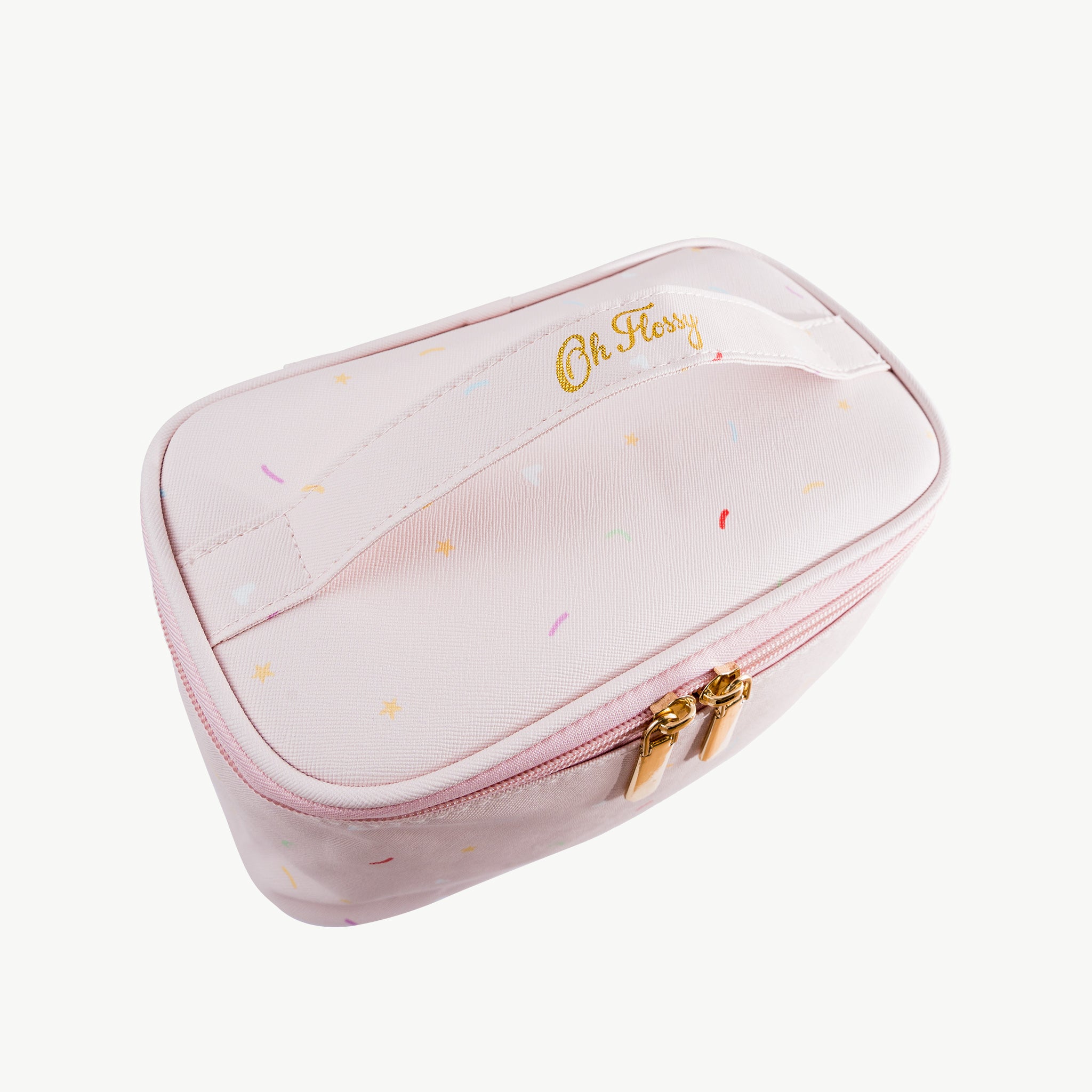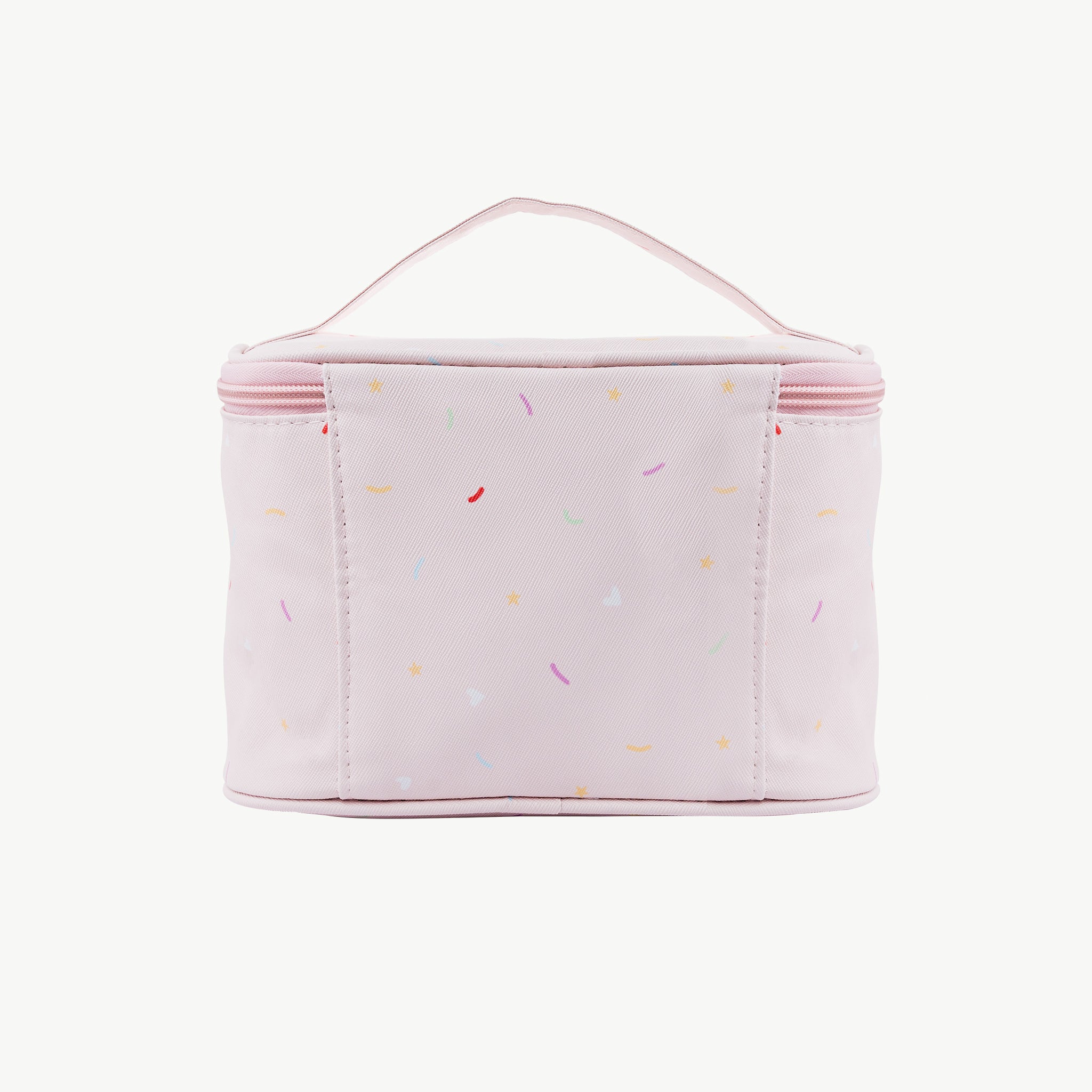 This cute & practical kids cosmetic case is a fantastic addition for any Oh Flossy fan! It is perfect for keeping your little one's makeup, face paint or glitter & accessories contained and also is large enough to fit your Oh Flossy Kids Brushes & Kids Cosmetic Headbands too.
The case features one large compartment with gorgeous blue lining.  The compartment is large enough to fit any of the kids makeup sets in our range so it is ready for travel or as a great way to store your products when they aren't being played with.  Under the lid features bush holders too!  
The case material is made of PU leather for easy cleaning and is finished with a durable metal zipper. The design features our signature icon pattern that will pair perfectly with any other product in our range.
The perfect addition to your little one's makeup collection!
Material: Durable PU Leather with a metal zipper. Easy clean internal lining

Size: 22cm x 12cm x 14cm

Can be used as a kids cosmetic bag or kids toiletry bag.
Our accessories are all designed to be great companions to our Makeup Sets, Glitter Set & Face Paint Sets. We are all about the details when designing, & all of our products to work well together so that you can bundle things together to make the perfect gift or just to make playtime more fun!
Ages 3+ Always use adult supervision. May contain small parts. Choking hazard.