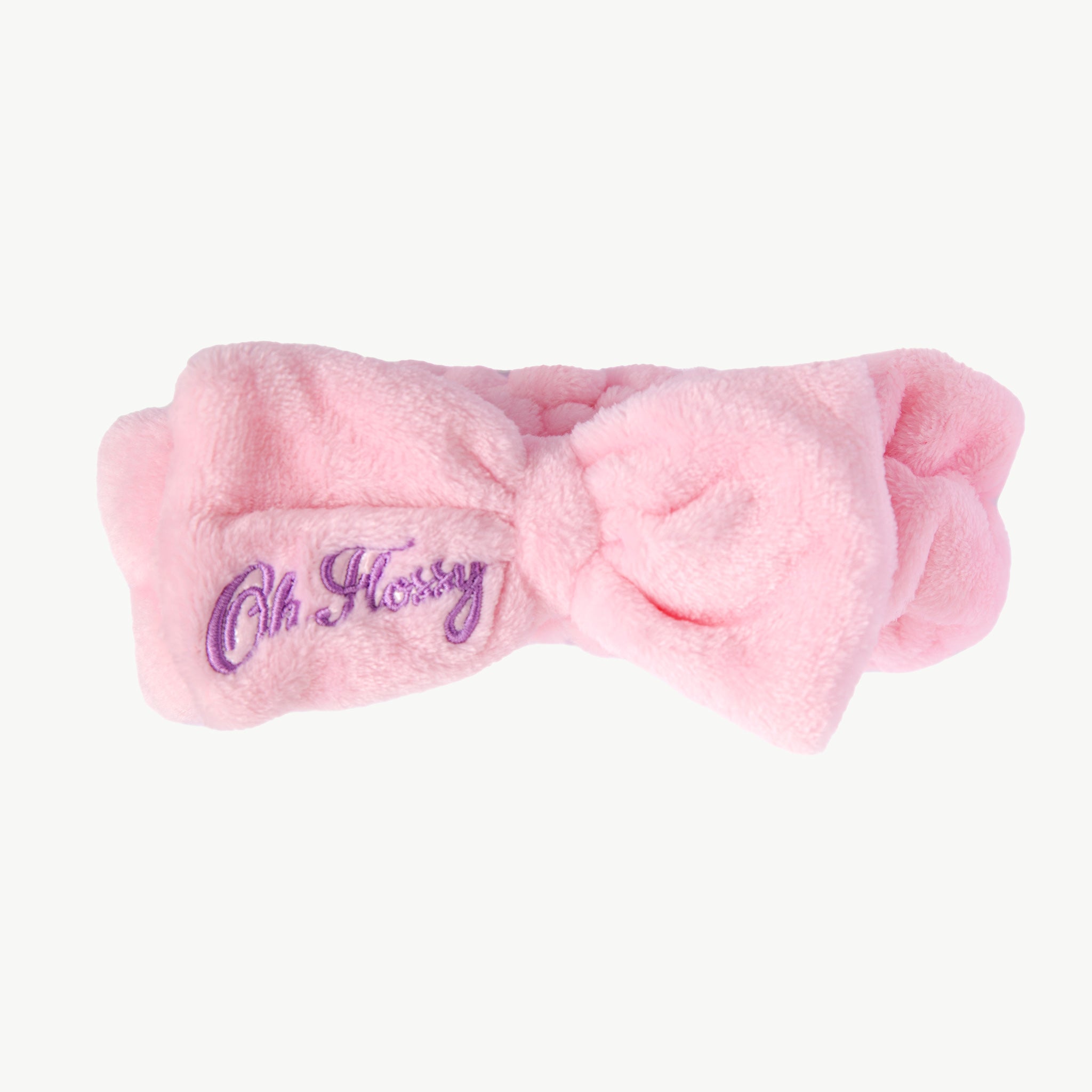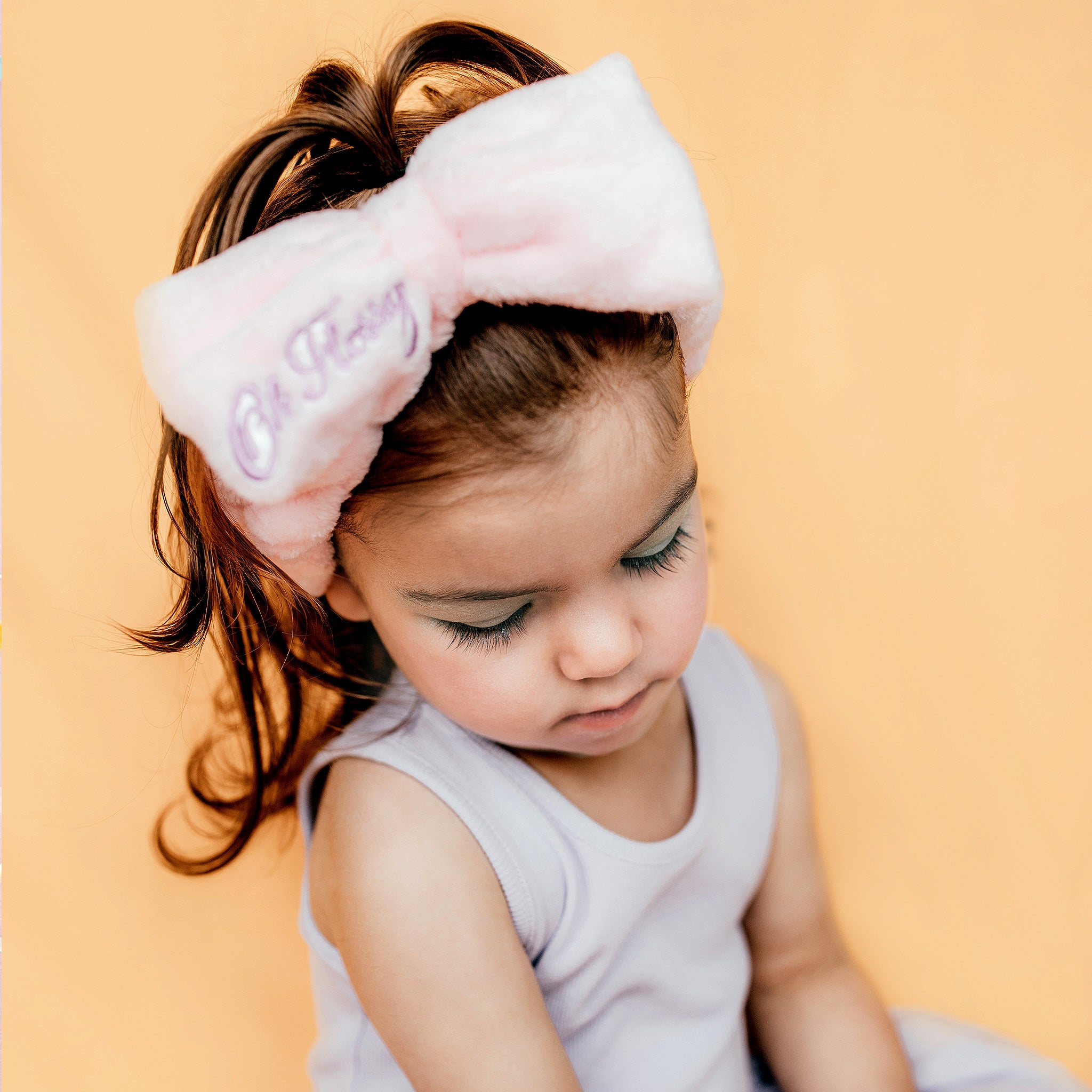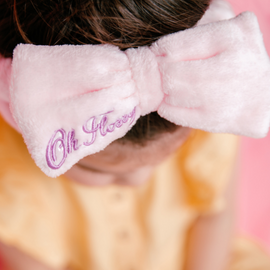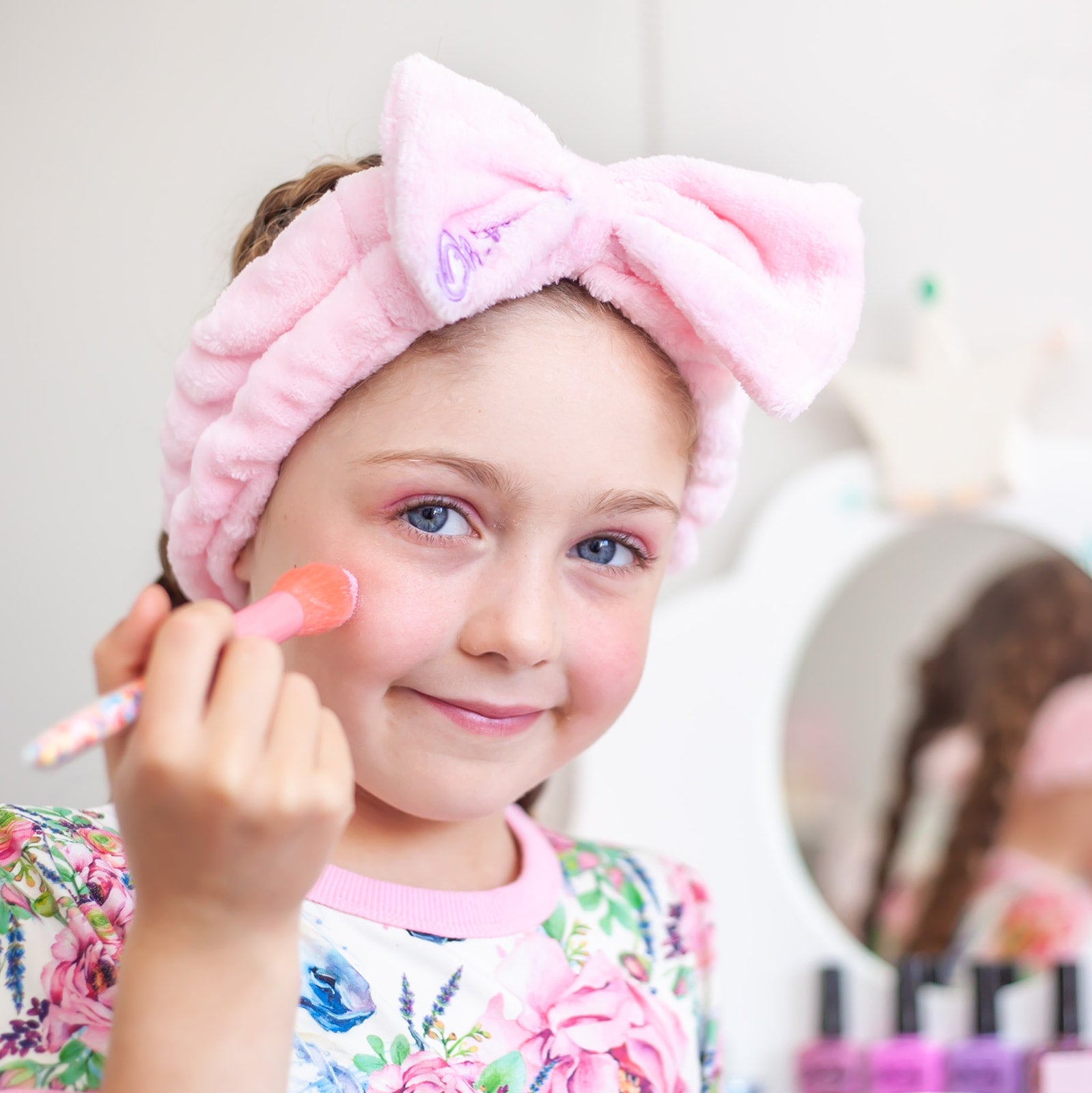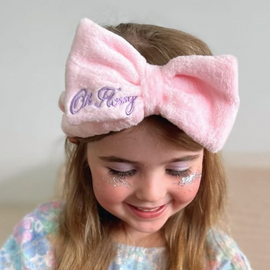 Oh Flossy Cosmetic Headband
This adorable fluffy cosmetic headband is a must have for any Oh Flossy fan!  The size is made for children and the band is soft and fluffy.  A great addition to any pamper session!

Perfectly pairs with Oh Flossy's Makeup Sets.
Our accessories are all designed to be great companions to our Makeup Sets, Glitter Set & Face Paint Sets. We are all about the details when designing, & all of our products to work well together so that you can bundle things together to make the perfect gift or just to make playtime more fun!
Ages 3+ Always use adult supervision. May contain small parts. Choking hazard.
Great headband - so cute !
Headband is great so fluffy and soft!
Thank you Brea! We love the headband too so hope you get a lot of enjoyment from it! Vanessa. x
So Cute
So cute!
My twin little girls feel like big girls when using it..
Thank you Josie! So happy to hear your little twins feel like big girls with the headband. Be Little. Shine Big! :) Vanessa. x
Oh Flossy Cosmetic Headband
My kids (boy and girl) love the Oh Flossy Cosmetic Headband, it is so soft and they love to wear it not just when we play with our makeup sets to hold the hair/fringe away from their faces but at any other times too!
Thanks for the 5-star review Ann, we really appreciate it. So great to hear your kids love the soft headband! Vanessa. x
Perfect headband!
How adorable is the Oh Flossy headband! We love it! It's so soft and pretty and keeps pesky hair out of the way perfectly for little make up artists
Thank you Sharon and Gemma for the review. We love the headband ourselves too! :) We hope you get a lot of enjoyment out of it. Vanessa. x
LOVE LOVE LOVE!
This was a great addition to my daughters birthday gift. She loves wearing it to do her new beauty routine every day and what little girl doesn't love fluffy and pink. Highly recommended to complete any of the Oh Flossy gift sets.
Thank you Ana for the review, we really appreciate. We love how fluffy and soft the Oh Flossy headband as well! We hope you daughter gets a lot of enjoyment from it! Thanks again. Vanessa. x